Regular price
Sale price
Rs 800.00
Unit price
per
Sale
Sold out
Available in The Man Company Stores

The Man Company

1. Bagatelle Mall, Bagatelle. WhatsApp/Mob :+23059880810

2. La Croisette, Grand Bay. WhatsApp/Mob : +23059759650

3.Flacq, Coeur De Ville. WhatsApp/Mob : +23059759636

4.Victoria Urban Terminal, Port Louis. WhatsApp/Mob : +23059874699
Shipping

We provide four forms of shipping

1. Home Delivery - Rs. 200 or Free as from Rs. 1800+ purchase. Within 48 hrs. exc. Sundays

2. Post Office - Rs. 75 or Free as from Rs. 1000+ purchase. We post with 48hrs exc. weekends and send you tracking. Postage fee includes mandatory packing materials.

3. Express Post Office - Rs. 105 or Free as from Rs. 1500+ purchase. We post with 48hrs exc. weekends and send you tracking. Postage fee includes mandatory packing materials.

4. Collect. Discover our exclusive men grooming stores and offers when you collect your parcels for free at The Man Company Bagatelle Mall, GBLC Mall, Flacq Coeur De Ville and Victoria Urban Terminal. Collect is available within 48hrs of confirming order.
Ingredients

Aqua, Isopropyl Myristate, Stearic Acid, Sorbitan Olivate, Glyceryl Monostearate, Cetearyl Alcohol, Olive Oil, Benzophenone-3, Colloidal Oatmeal, Aloe Vera Extract, Triethanolamine, Fragrance, Shea Butter, Allantoin, Niacinamide (Pro Vitamin B3), Wheat Germ Extract, Green Apple Extract, Potassium Sorbate, Sodium Benzoate, EDTA, Retinyl Palmitate (Vitamin A), Glutathione
A rich hydrating lotion to keep your skin naturally radiant, moisturised & healthy.
24 hours lightweight moisturisation
Makes skin soft & supple
Rejuvenates & uplifts mood
SLS & paraben-free
Body Lotion details:
Having trouble dealing with dry, dull and dehydrated skin?
We've got you just what you need to pamper your skin and make it look moisturised, healthy and radiant.
The Man Company's Body Lotion is a naturally rich blend of Oats & Wheat Germ Extract to lend your skin long-lasting moisture and care. Apart from the two hero ingredients, the body lotion has Niacinamide, Green Apple Extract and Glutathione to deliver an experience that is enriching for you and your skin.
The subtle fragrance that lingers is what makes this skin treat feel like a dream. Despite being super hydrating, the body lotion gets absorbed quickly without making your skin feel sticky or oily. Colloidal Oatmeal moisturises your skin for up to 24 hours and adds a gentle touch of radiance, relieving it from dryness and dullness.
Wheat Germ Extract is an outstanding antioxidant that improves cell generation and blood circulation, giving a healthier appearance, delaying signs of ageing and promoting skin youthfulness.
How to use the Body Lotion:     
 Step 1: Dispense the lotion in your palm
Step 2: Apply it evenly throughout your cleansed body
Step 3: Massage in circular motions until completely absorbed
Step 4: Witness a punch of hydration & radiance
Quick Tip:
For best results, use daily after bathing in the morning or night for 24 hours of moisturisation. You can always apply the lotion whenever your skin feels dry.
Benefits of Body Lotion:
Lightweight moisturisation: The body lotion delivers lightweight moisturisation that leaves your skin feeling soft and supple with zero stickiness. Your skin will get hooked to it in no time. The richness of Colloidal Oatmeal helps replenish moisture levels for up to 24 hours, giving your skin the love it deserves.
Rejuvenates & uplifts: The lotion is rich in essential oils and antioxidants, and tones skin while uplifting your mood with a subtle aroma. The presence of natural ingredients like Oats & Wheat Germ Extract helps slow down the rate of ageing, making your skin look supple and younger.
Supports skin barrier: The skin barrier is your skin's front line of defense against microbial invasion. The body lotion feeds strength back into the skin barrier, keeping it balanced and healthy.
FAQ's
Q: Will it treat my dry skin effectively?
A: Yes, our hydrating body lotion has the goodness of oats that helps relieve dry and dehydrated skin. All you are going to get is moisturised and healthy skin.
Q: Will it irritate my skin?
A: No, the body lotion will not irritate your skin because it has natural essential oils and is free of harmful chemicals like SLS & parabens.
Q: Which skin type can use this?
A: Our body lotion is compatible with all skin types. No matter what skin type you are, you can use it.
Q: Will it make my skin oily?
A: No, the body lotion is very moisturising, but it gets absorbed quickly in your skin. In case you are worried it will make your skin oily, it will not.
Q: How often can I use this?
A: To keep your skin hydrated and radiant at all times, you should use it every time after taking a shower.
View full details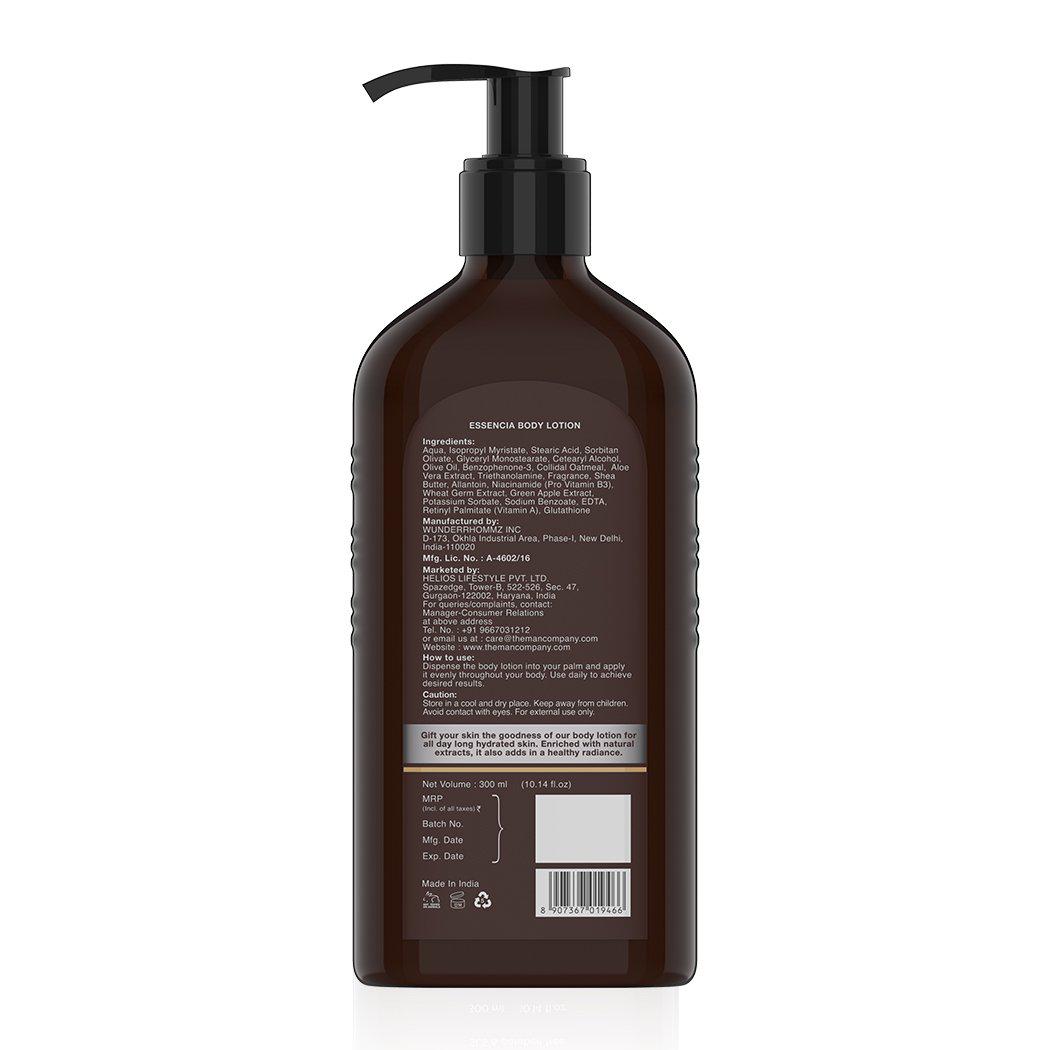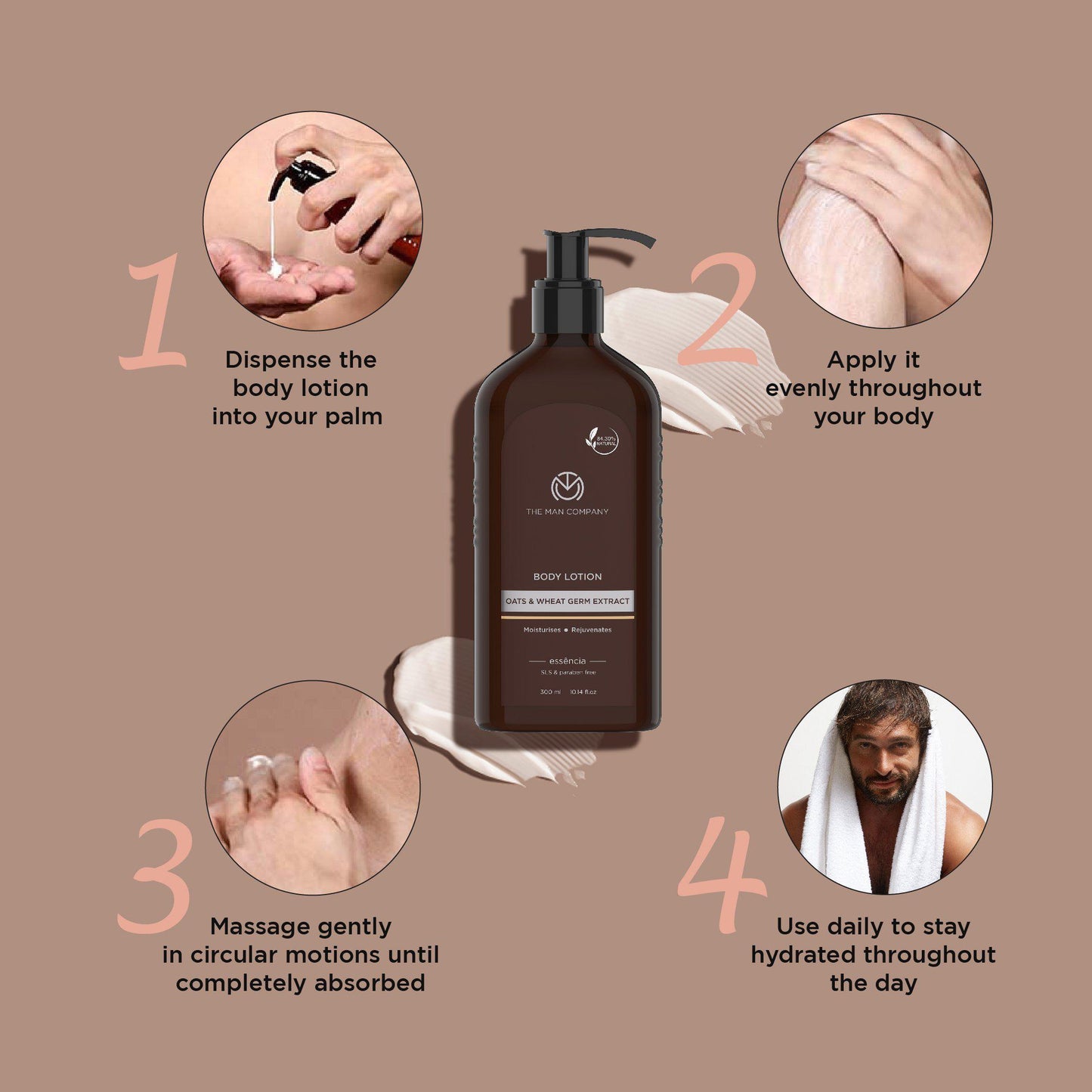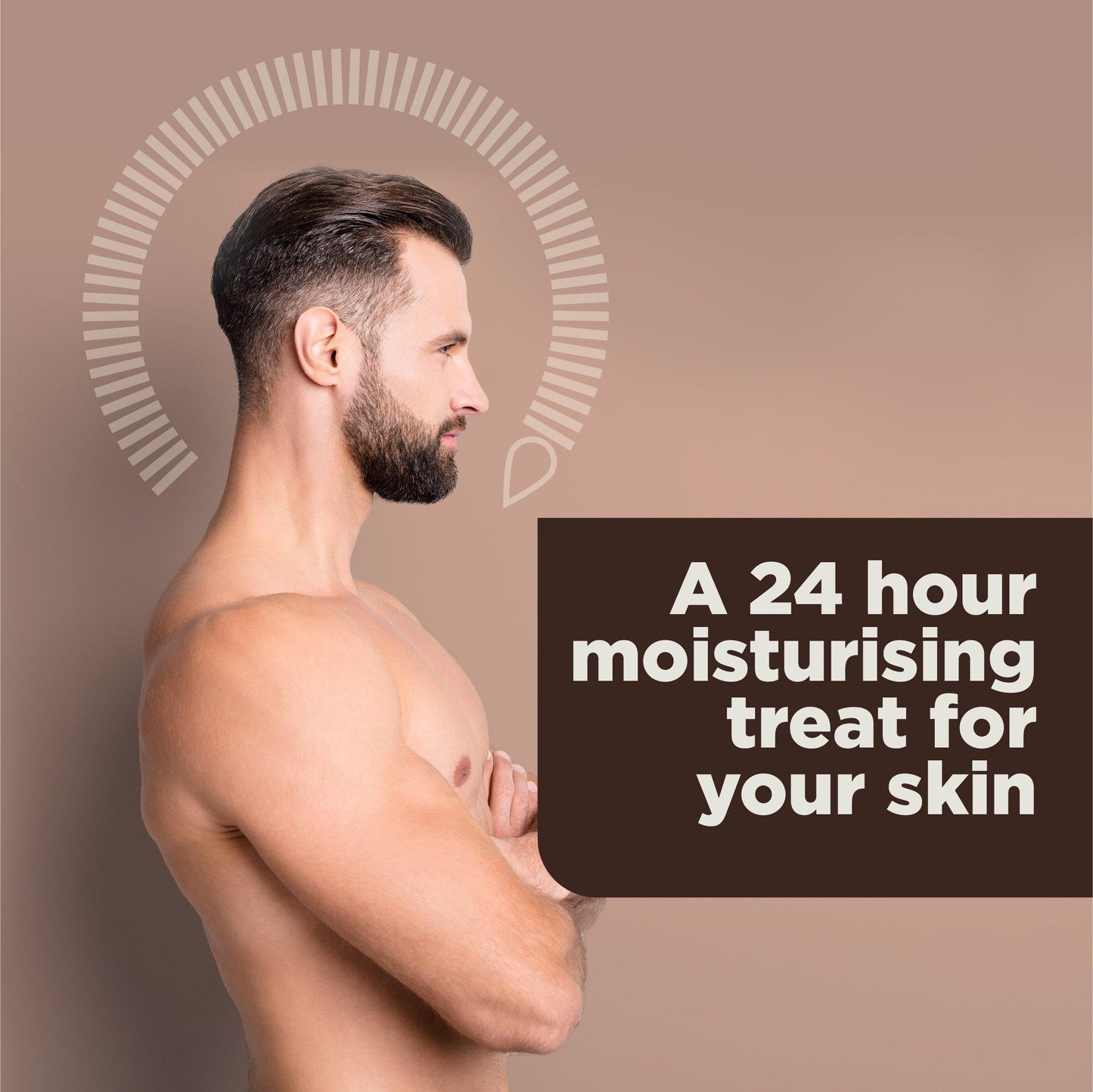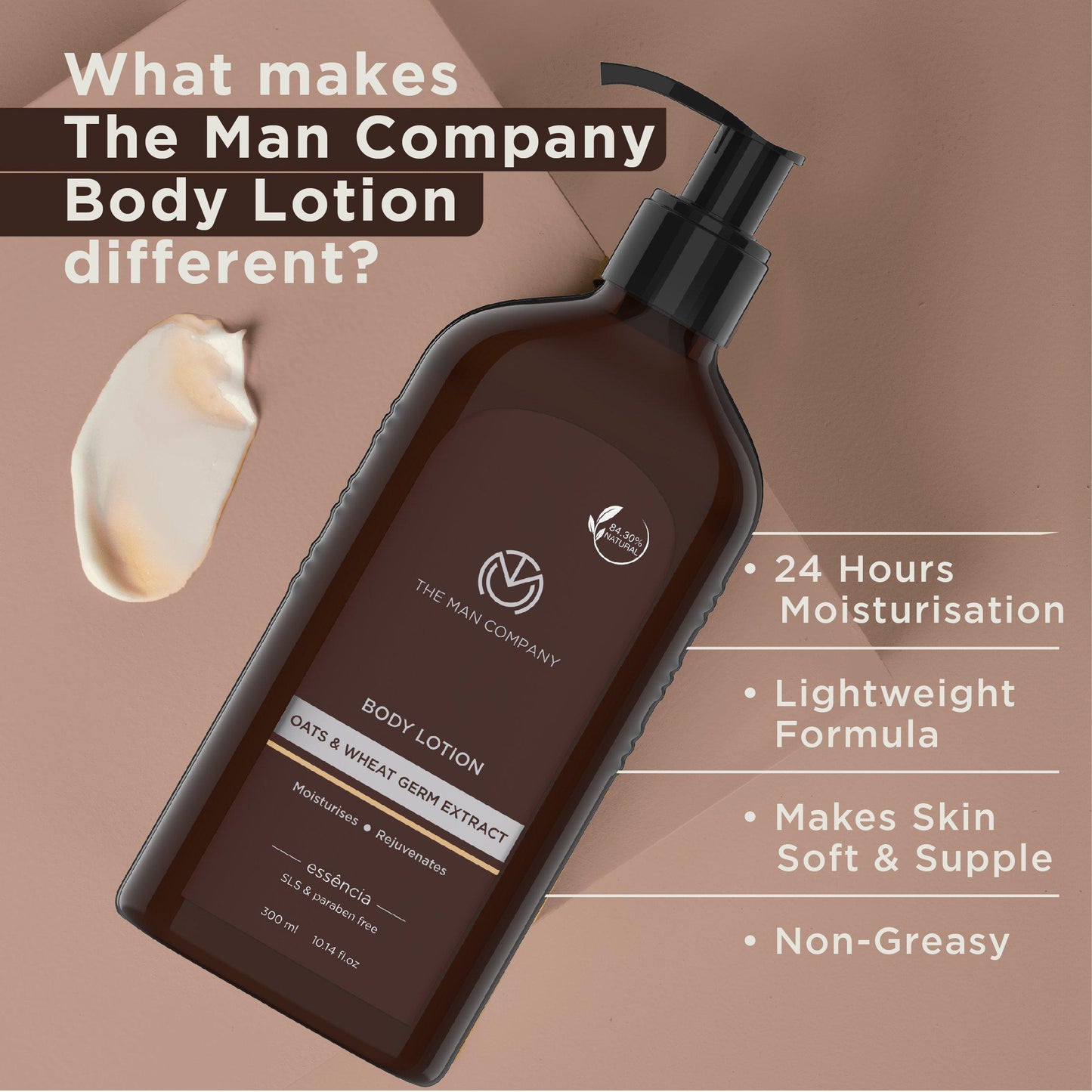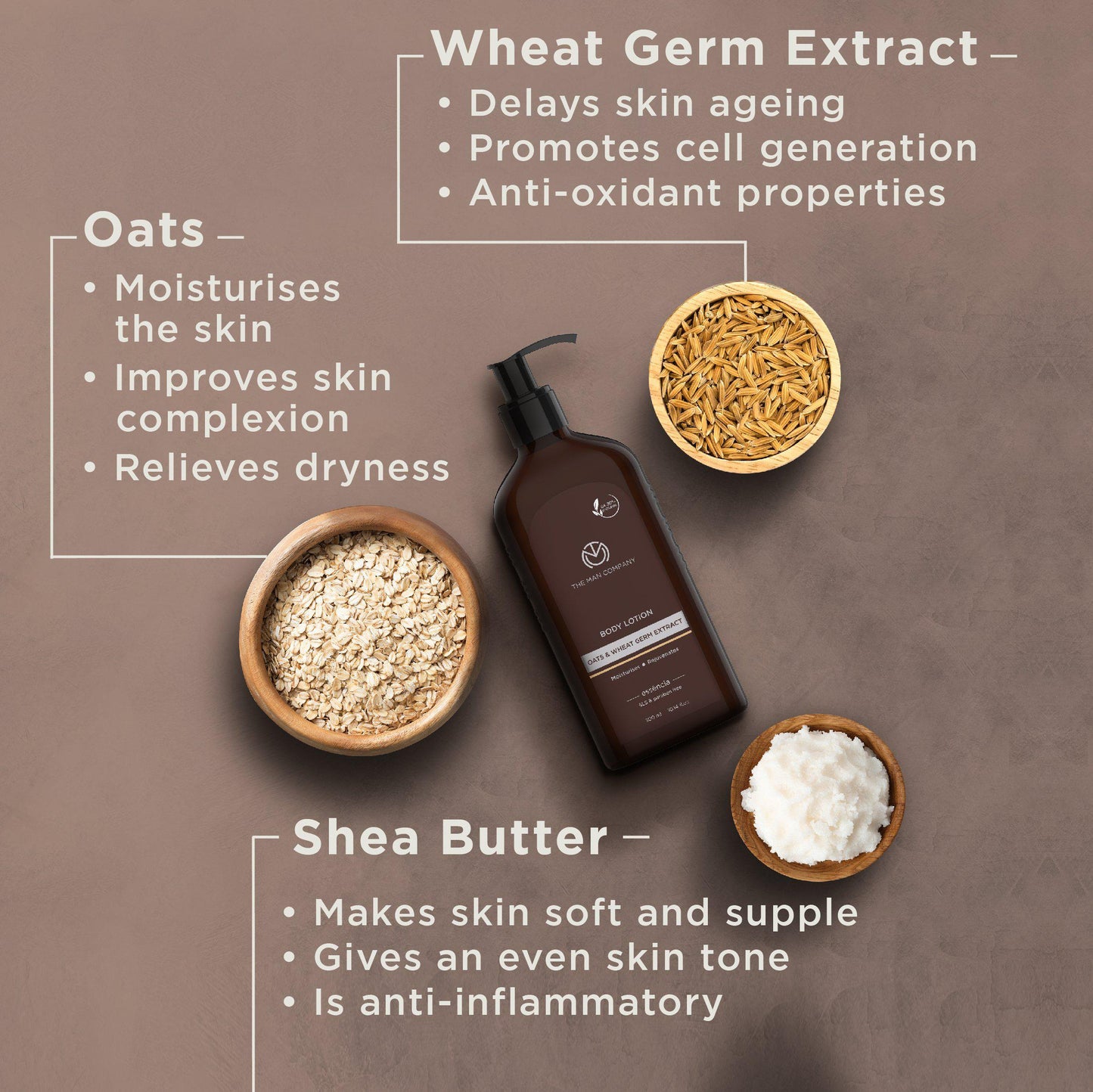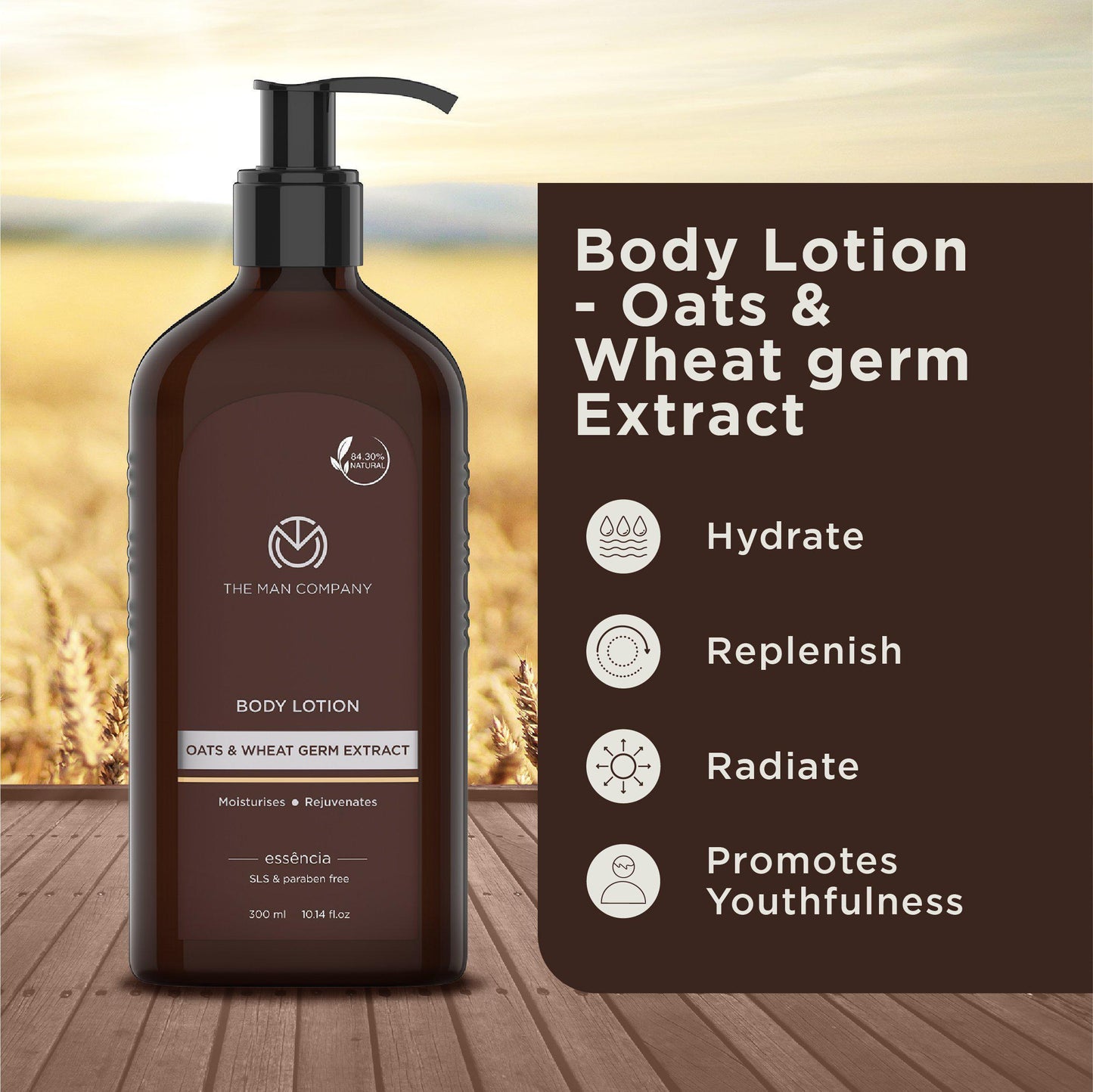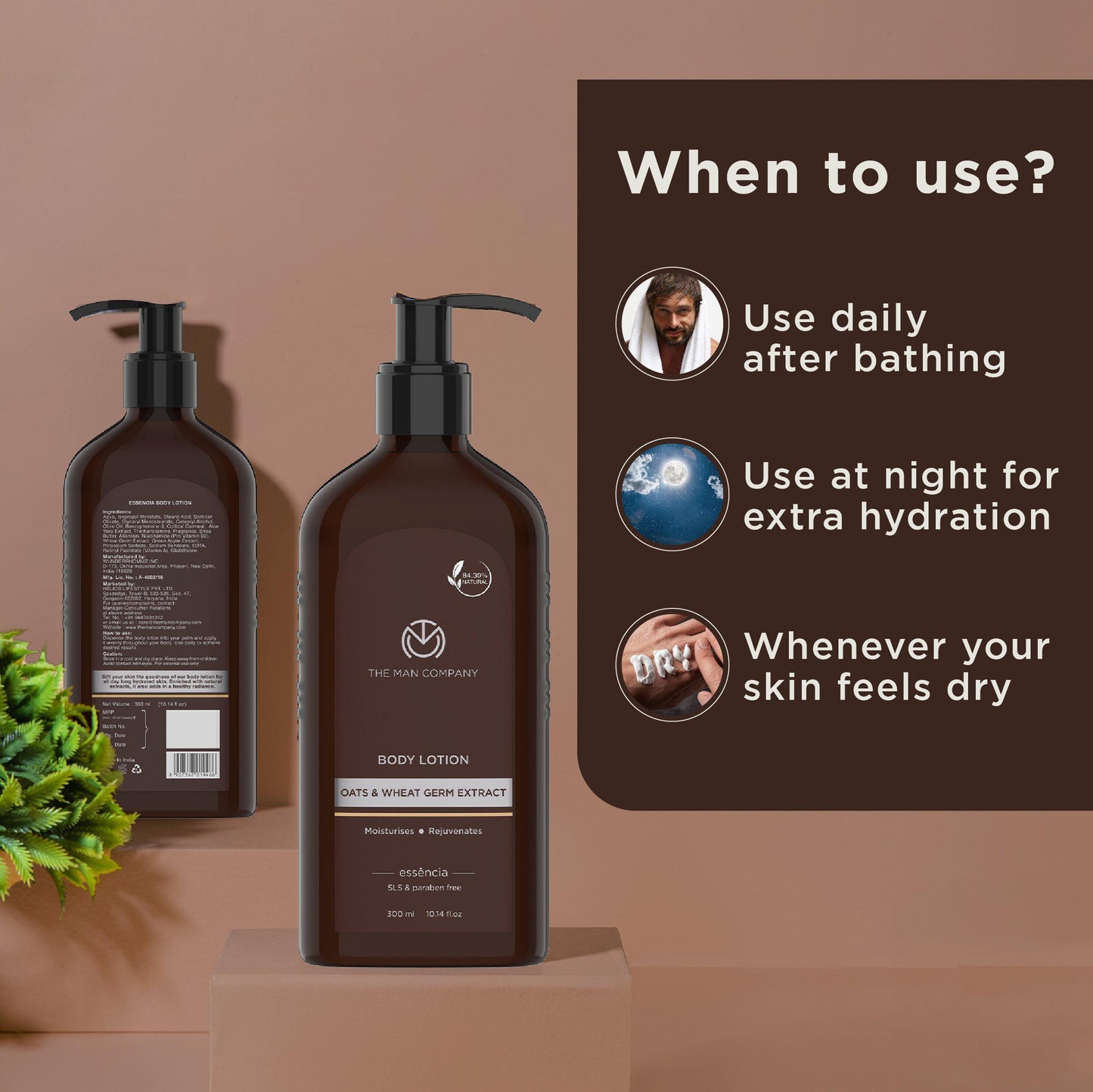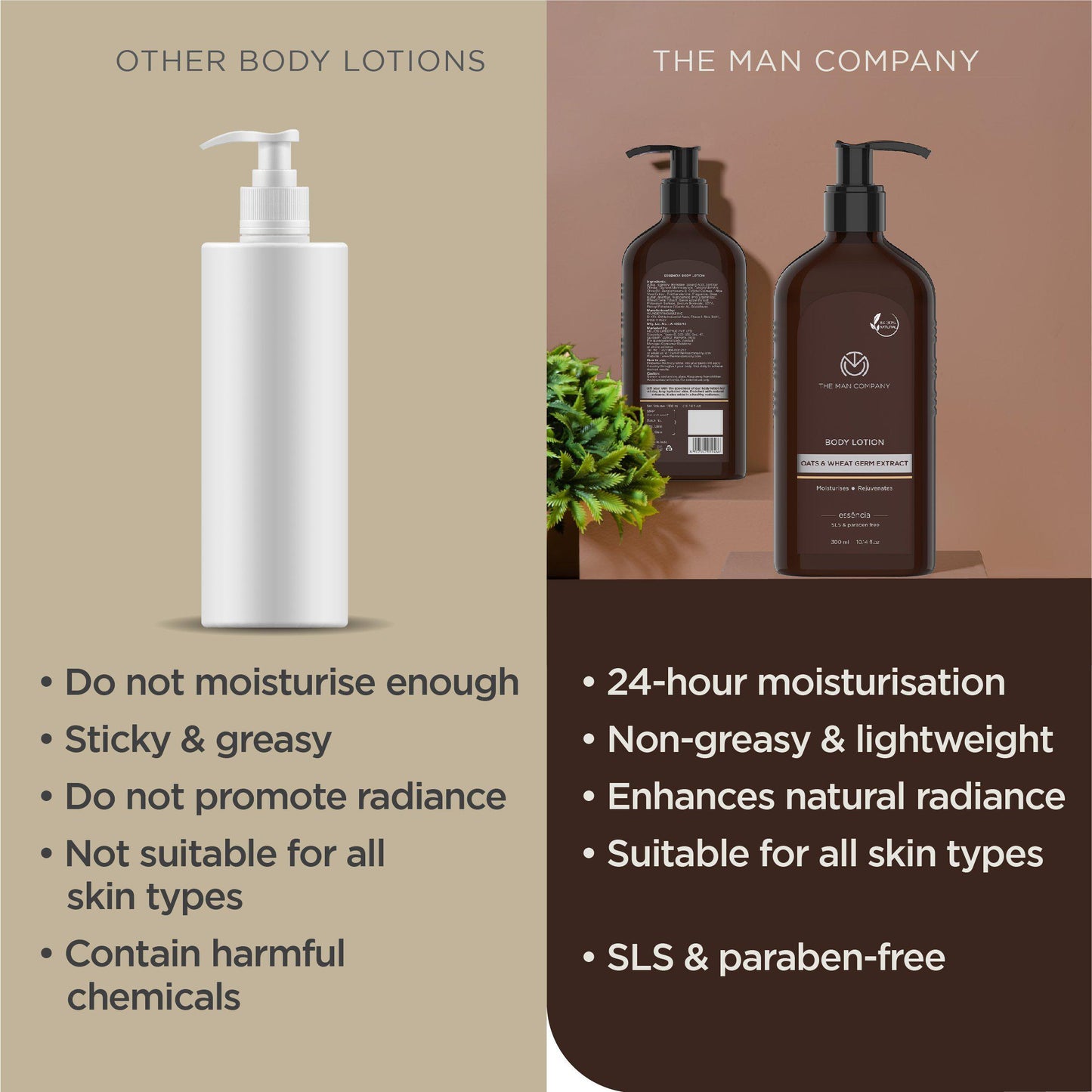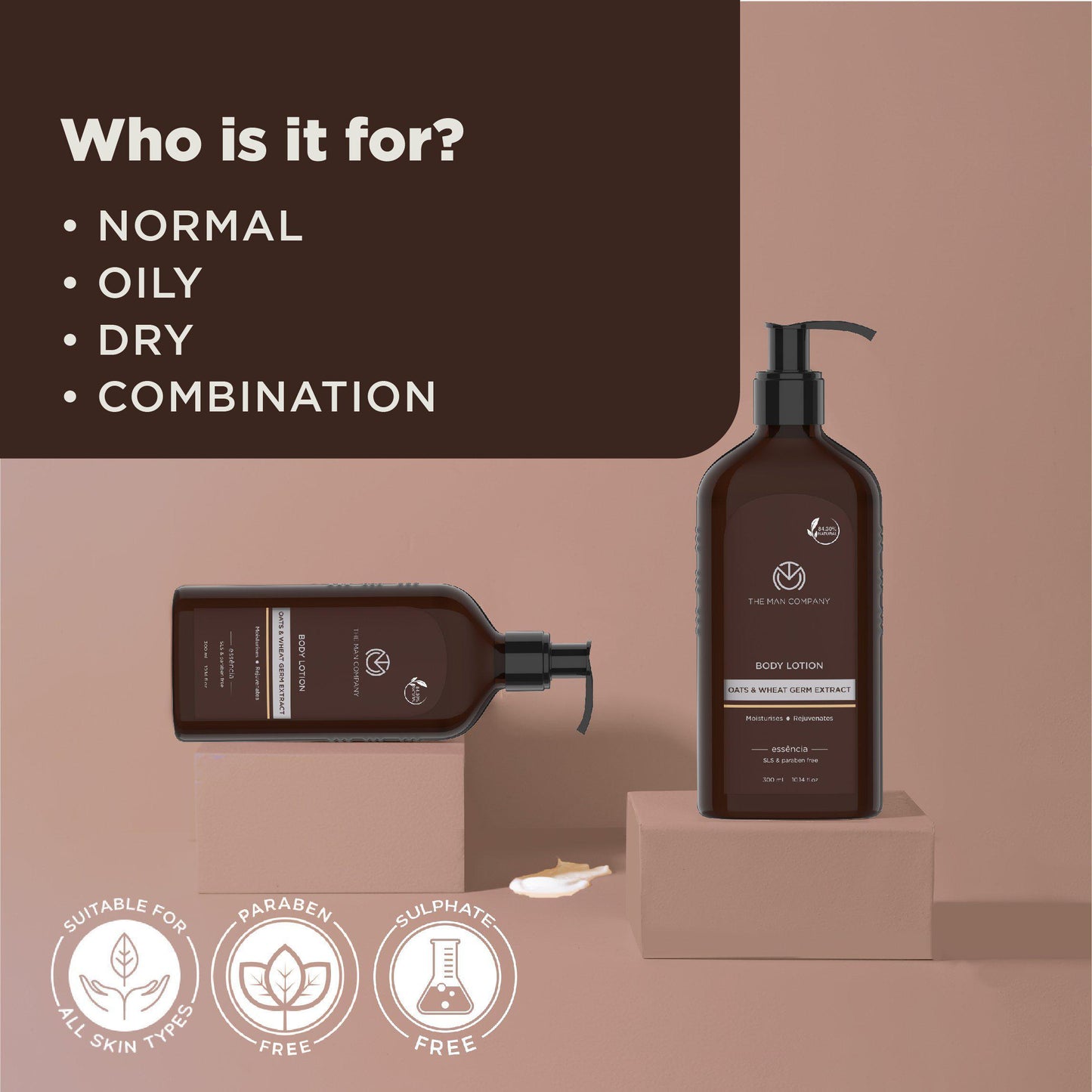 Love it!
The lotion amazingly soothes and moisturizes the skin. Very nice smell.