Regular price
Sale price
Rs 600.00
Unit price
per
Sale
Sold out
Available in The Man Company Stores

The Man Company

1. Bagatelle Mall, Bagatelle. WhatsApp/Mob :+23059880810

2. La Croisette, Grand Bay. WhatsApp/Mob : +23059759650

3.Flacq, Coeur De Ville. WhatsApp/Mob : +23059759636

4.Victoria Urban Terminal, Port Louis. WhatsApp/Mob : +23059874699
Shipping

We provide four forms of shipping

1. Home Delivery - Rs. 200 or Free as from Rs. 1800+ purchase. Within 48 hrs. exc. Sundays

2. Post Office - Rs. 75 or Free as from Rs. 1000+ purchase. We post with 48hrs exc. weekends and send you tracking. Postage fee includes mandatory packing materials.

3. Express Post Office - Rs. 105 or Free as from Rs. 1500+ purchase. We post with 48hrs exc. weekends and send you tracking. Postage fee includes mandatory packing materials.

4. Collect. Discover our exclusive men grooming stores and offers when you collect your parcels for free at The Man Company Bagatelle Mall, GBLC Mall, Flacq Coeur De Ville and Victoria Urban Terminal. Collect is available within 48hrs of confirming order.
Ingredients

Cera alba (Beeswax), Butyrospermum parkii (shea butter), Magnifera indica(mango) seed butter , prunus amygdalus, Simmondsia chinensisoil, Argania, Bosewellia serrata, palargonium, Junlperus communis
Pamper your beard with the natural moisturising benefits of Almond & Thyme as you style it your way.
Beard Wax details
Style and nourish your beard, your way. Pamper it with the natural moisturizing benefits of Almond that is rich in Vitamin E and other beard-friendly nutrients that penetrate the hair to soften, strengthen and nourish it. Thyme lends a woody scent as well as phytonutrients vital for beard growth.
The Almond & Thyme Beard Wax works double duty to condition your mane while styling it at the same time.
Product Info
Available in a 50g jar
Contains Almond & Thyme
Contains other natural ingredients
Formulated in India
Pleasant, calming scent
Benefits of Beard Wax | Almond & Thyme
Helps style beard: Tame beard frizz and style your beard any way you want as this beard wax is high on the styling quotient.
Nourishes & promotes growth: Almond and Thyme provide nourishment to the beard hair, and are proven to promote growth of hair, so you can have a fuller looking beard.
'Non-stiff' and non-sticky look & feel: Since the beard wax is free of petroleum jelly and is made of natural ingredients, it doesn't make your beard feel greasy and stiff and is easy to remove.
Tackles skin inflammation: The fatty acids in Almonds help in reducing inflammation of the skin under the beard.
Usage: Use once a day.
Quick Tip: Since the wax is 100% natural, you don't need to worry about washing your beard for the stiffness from the wax. Time to show off that perfect groomed beard!
View full details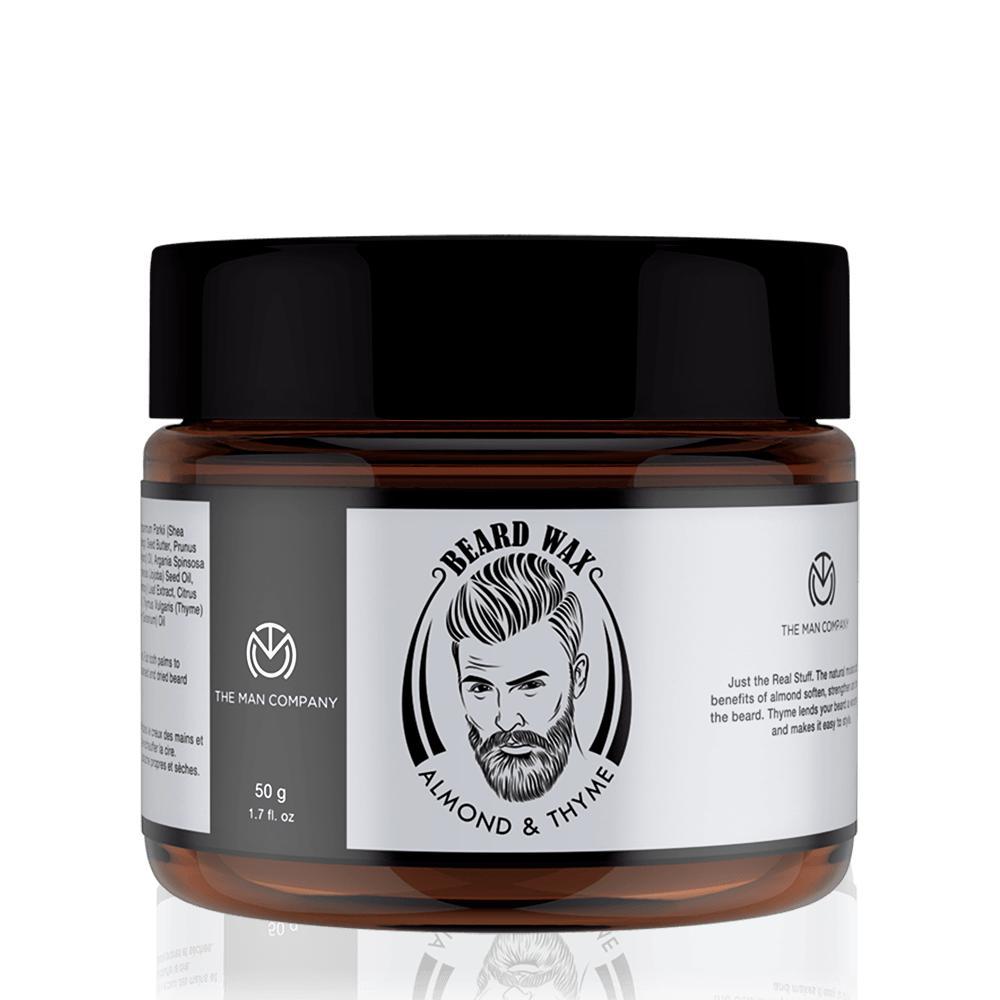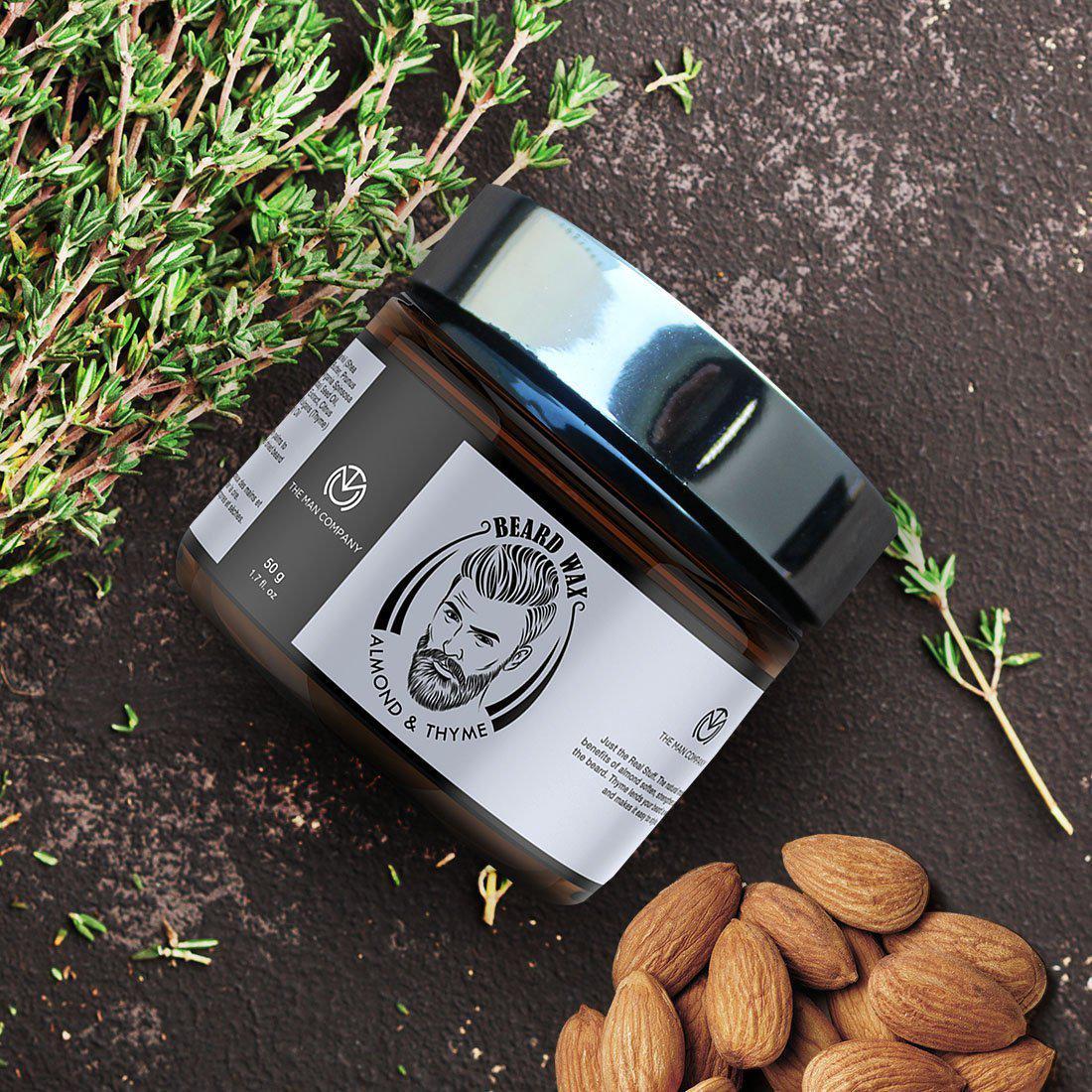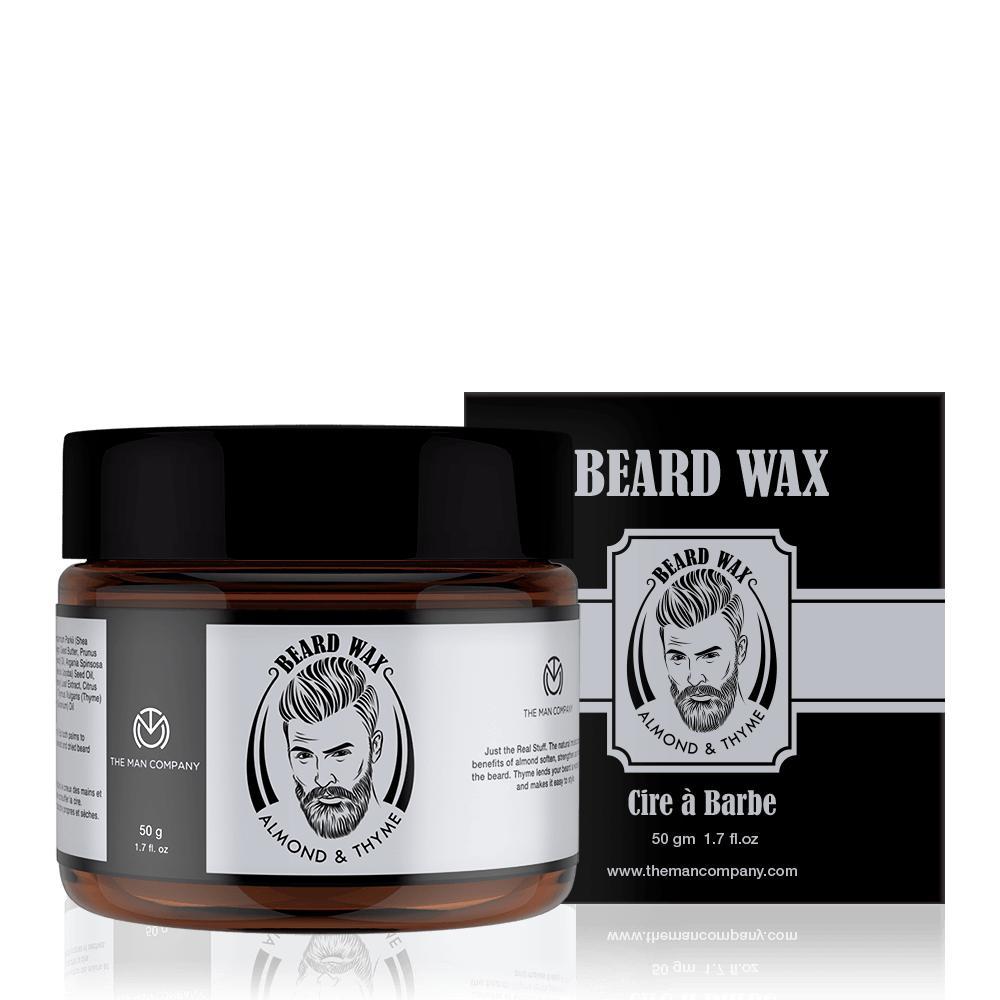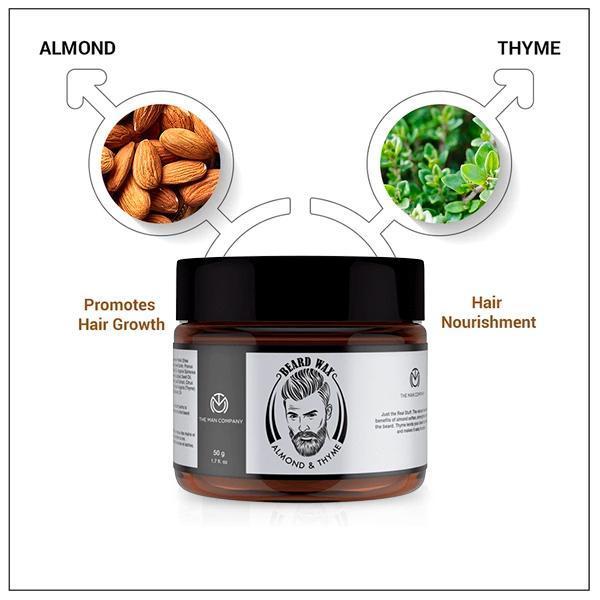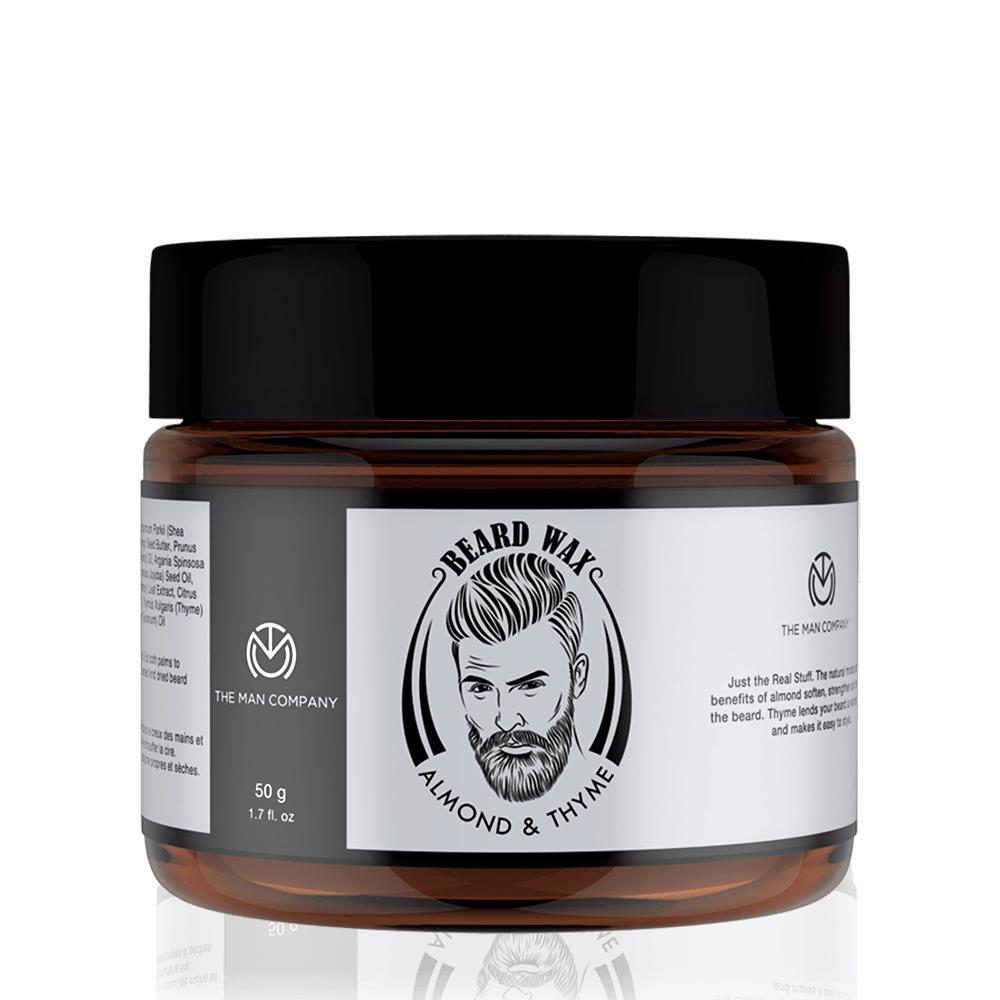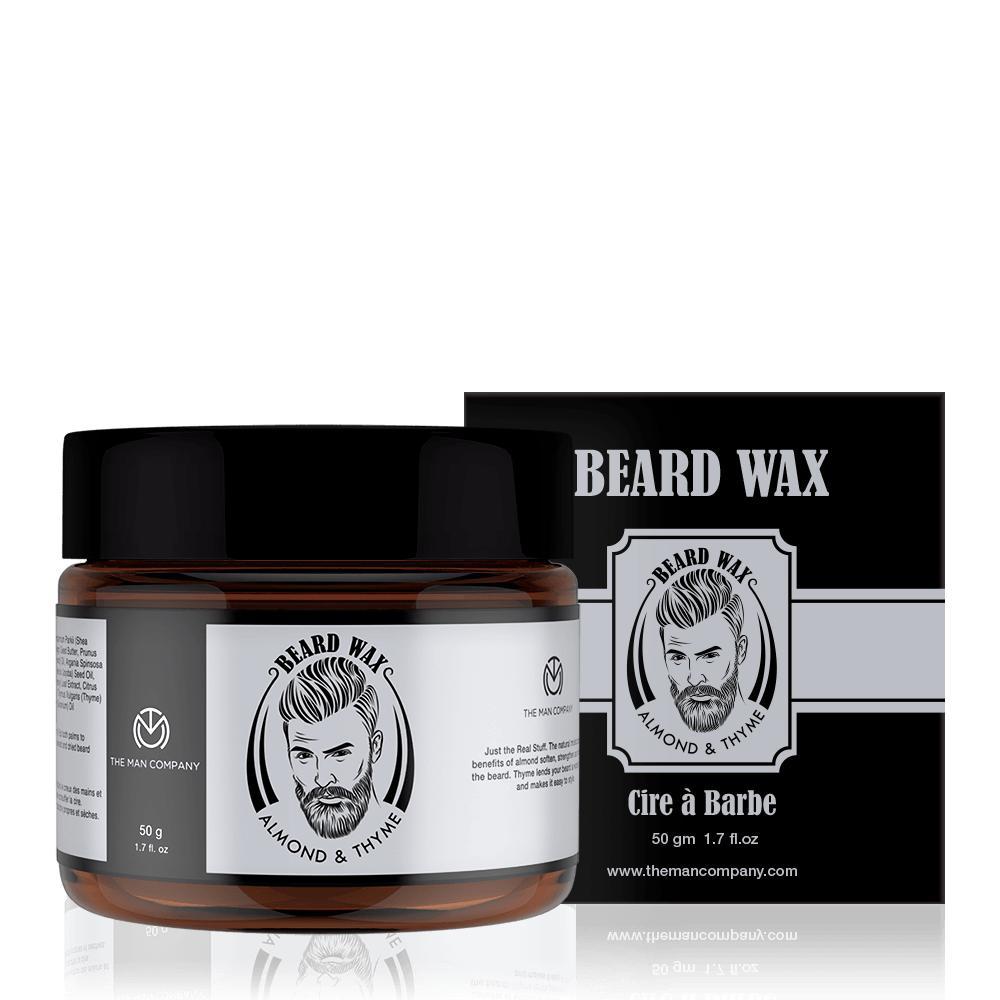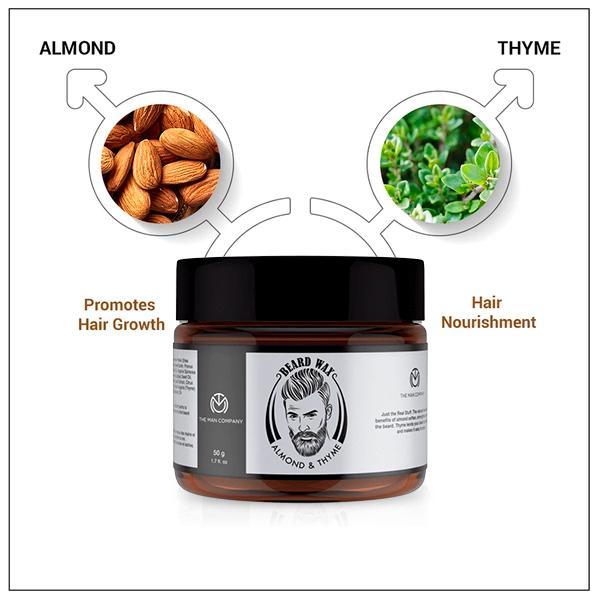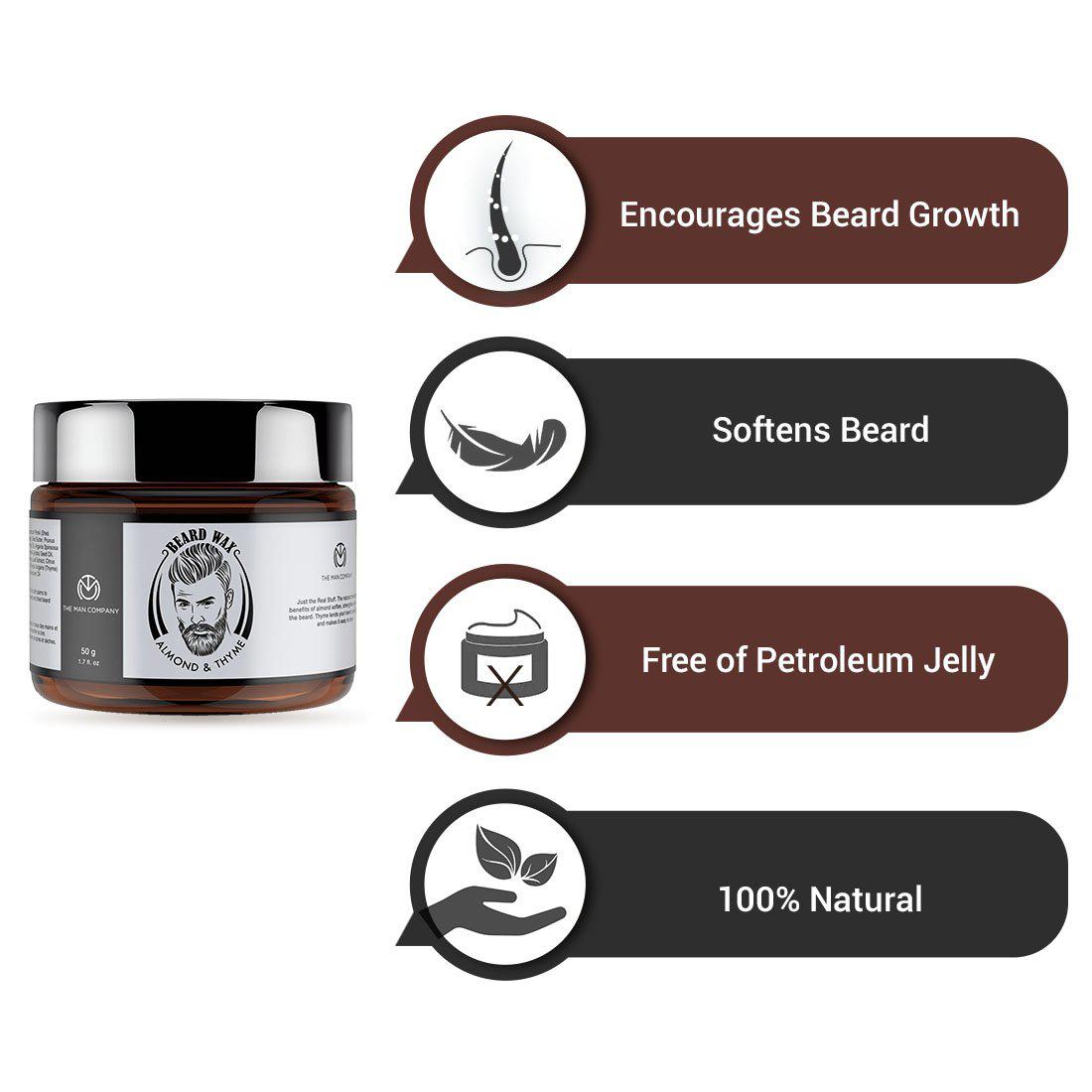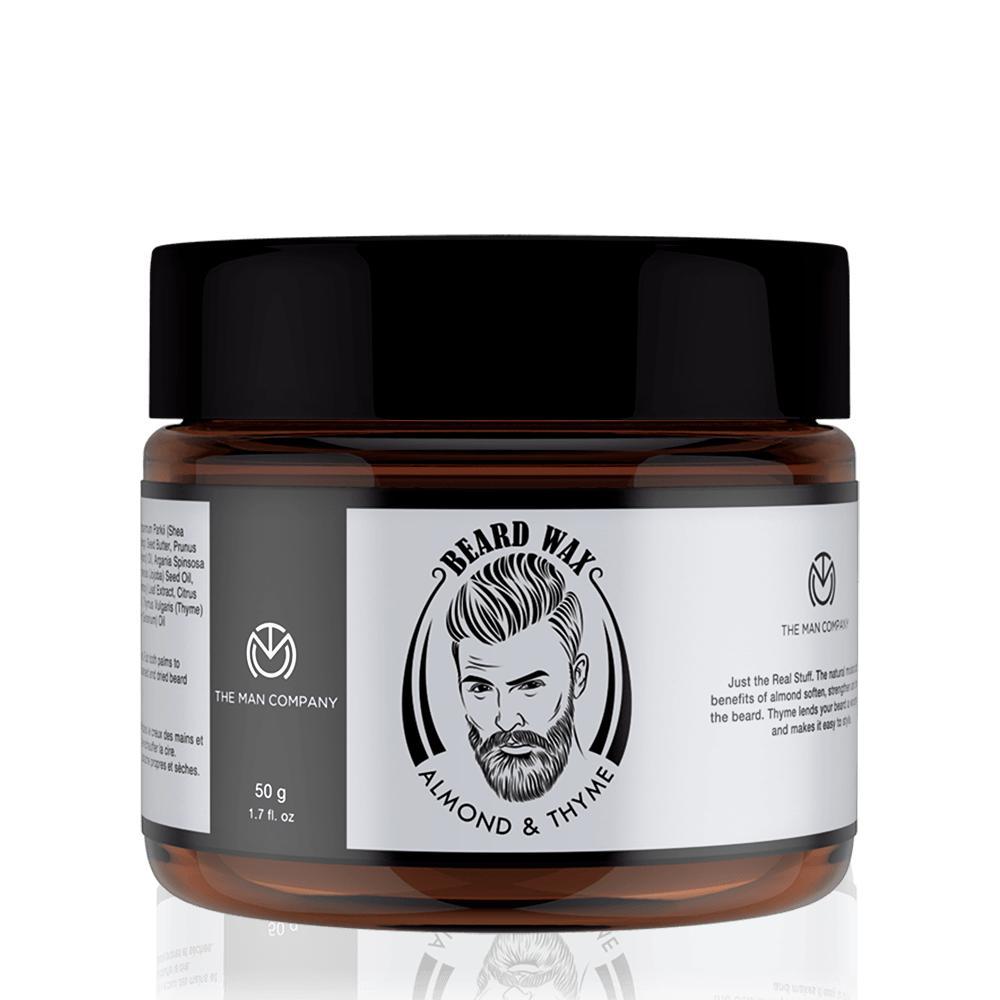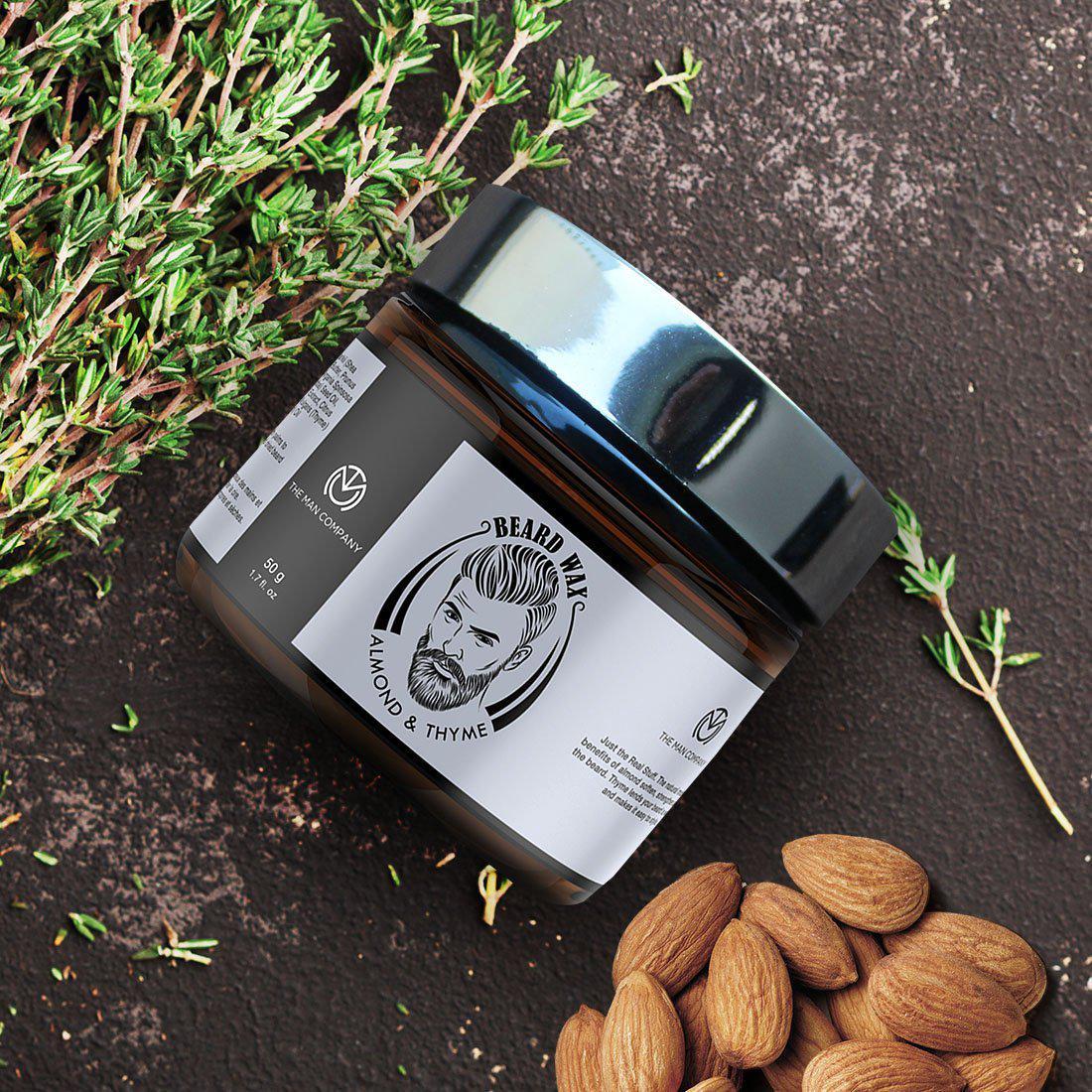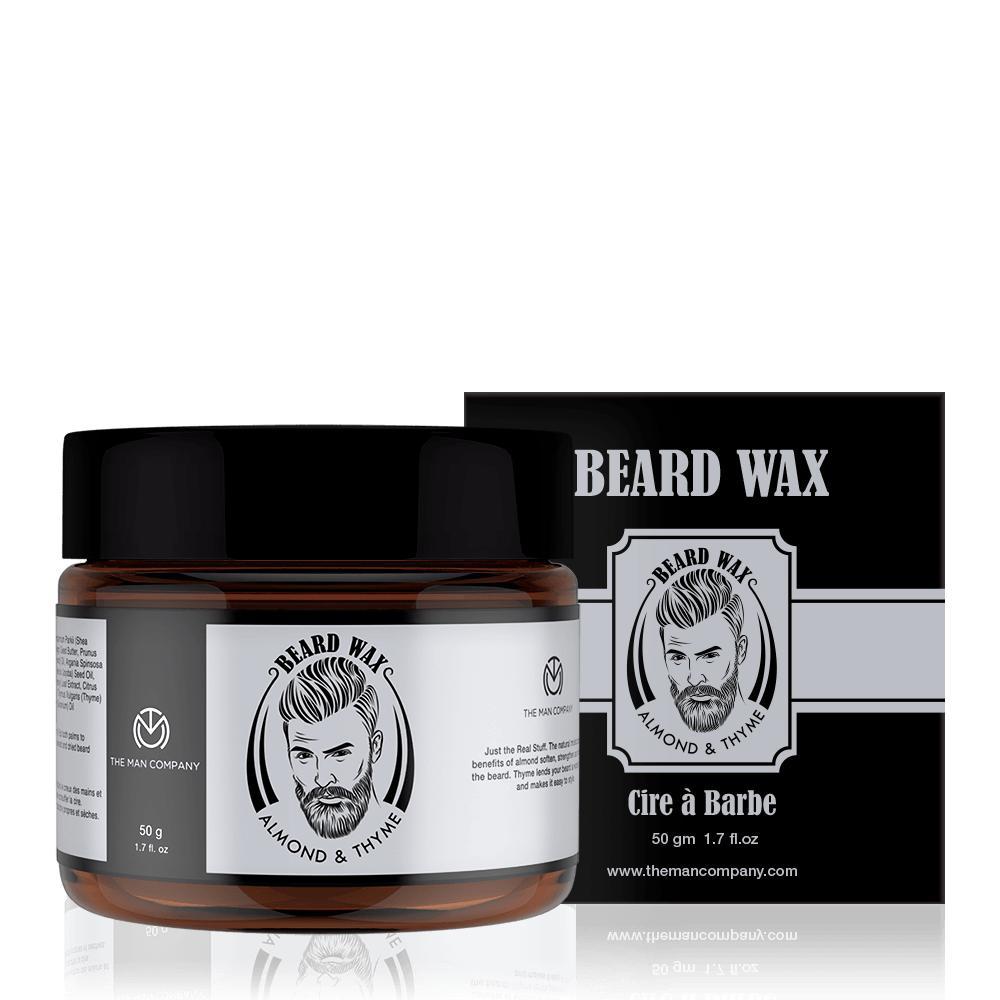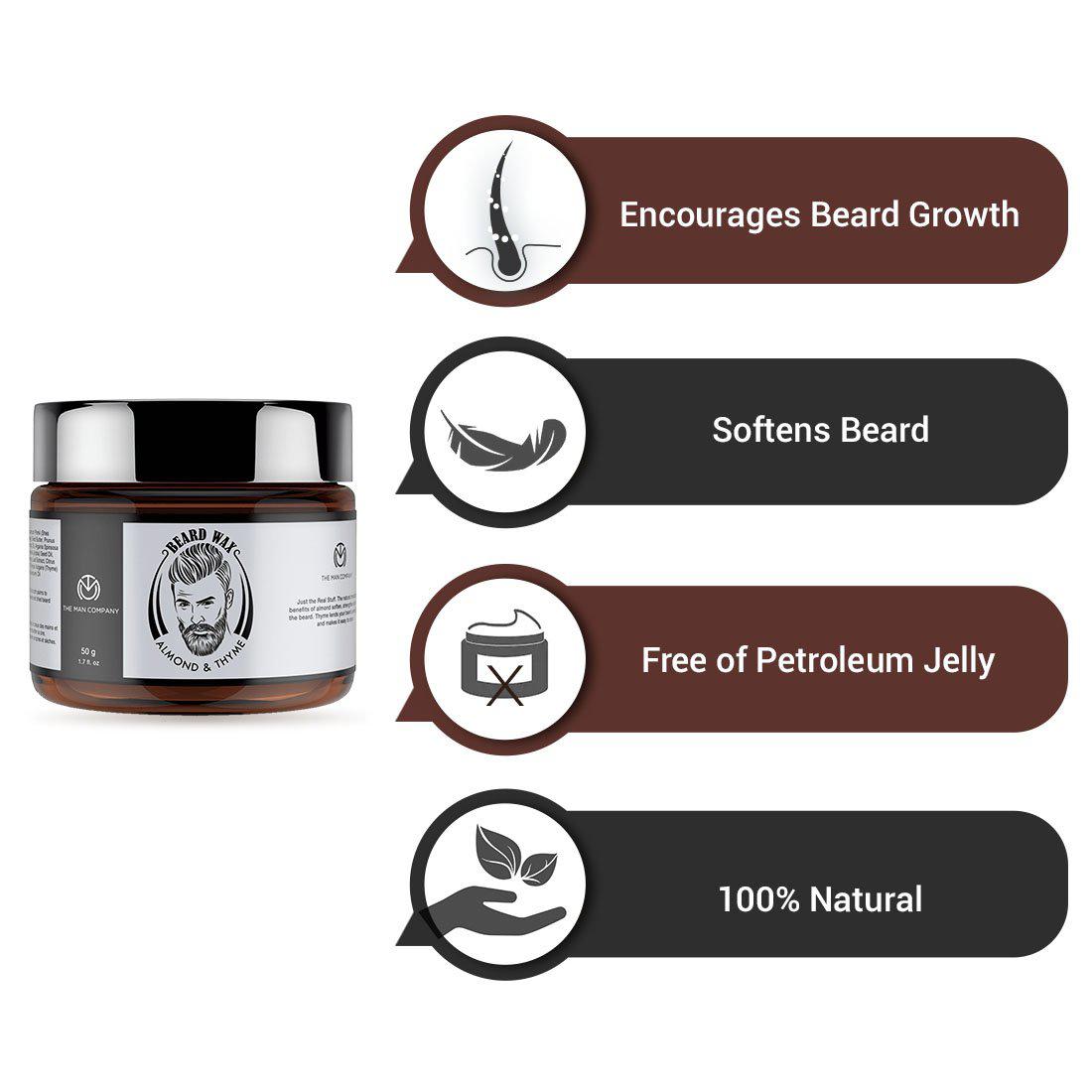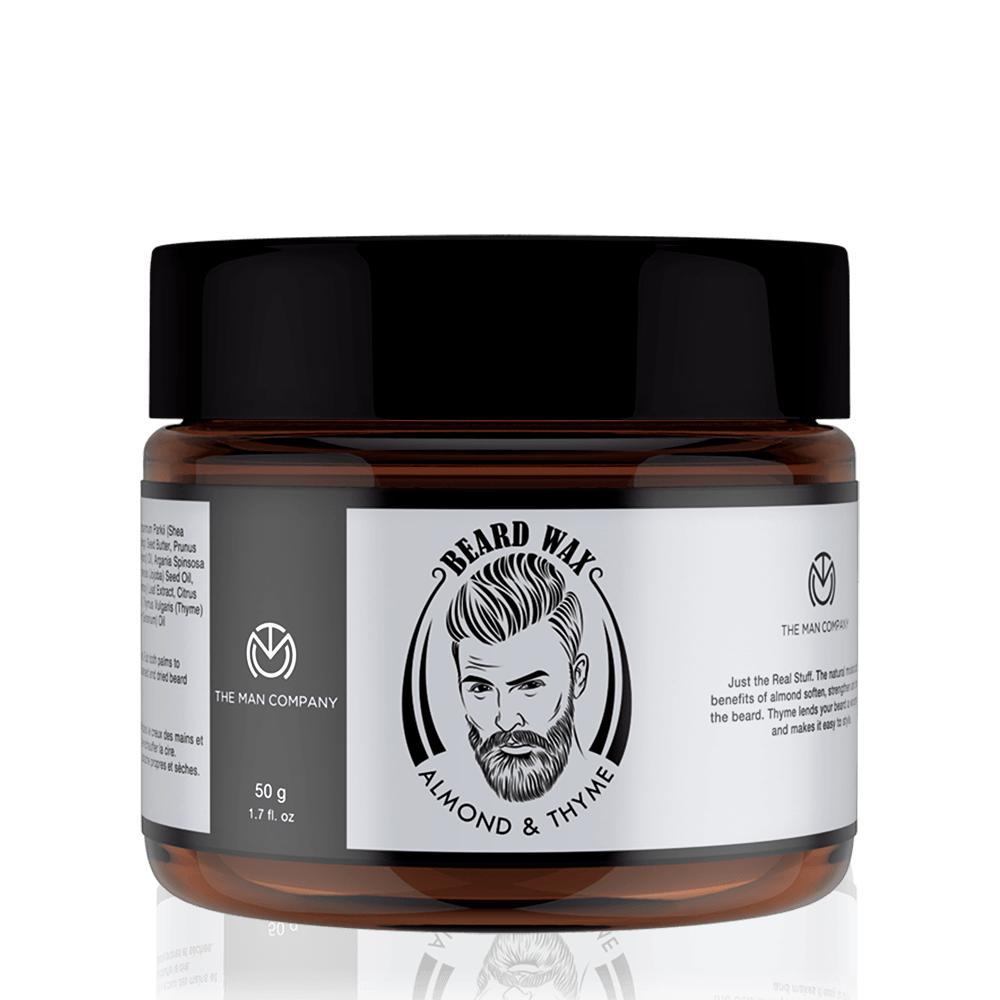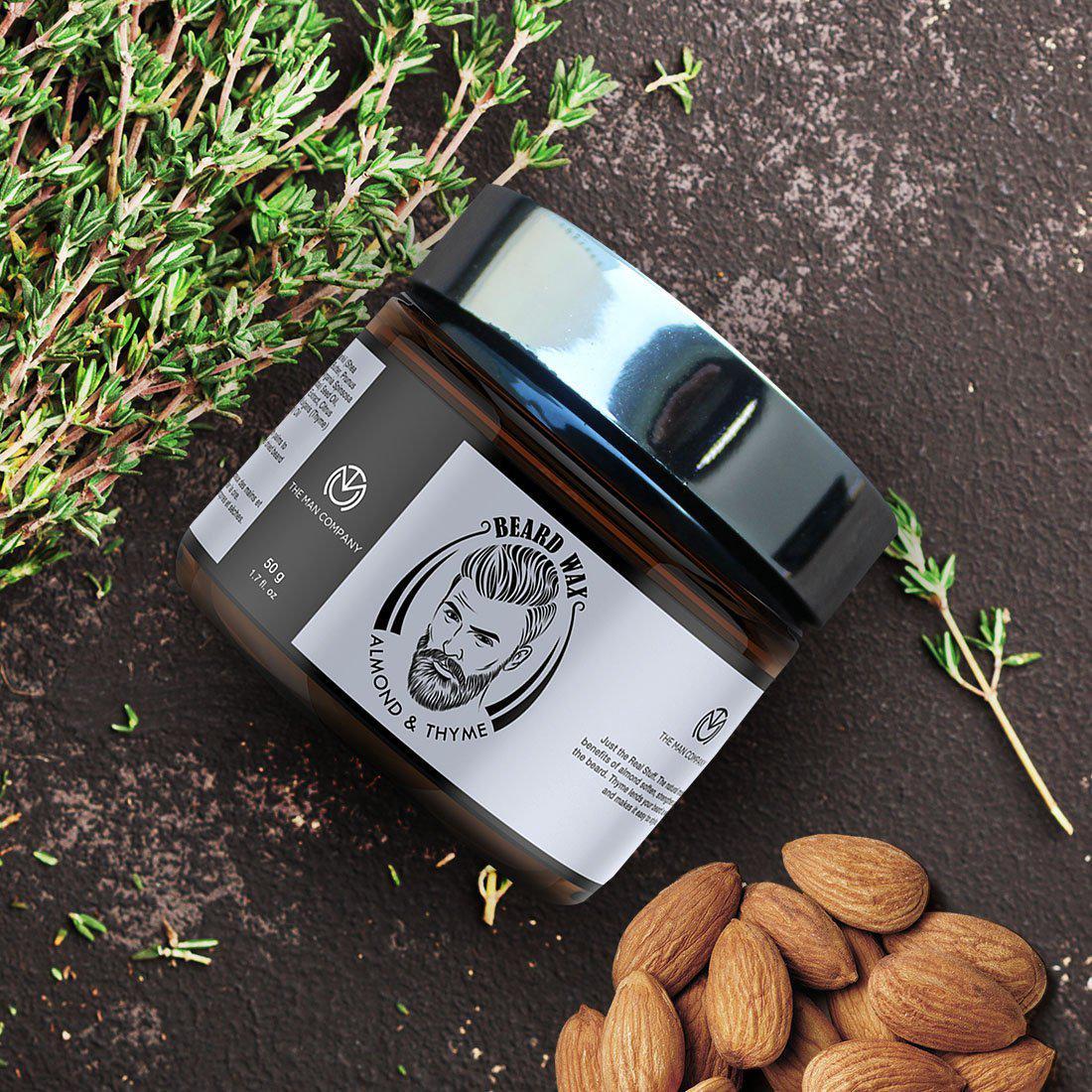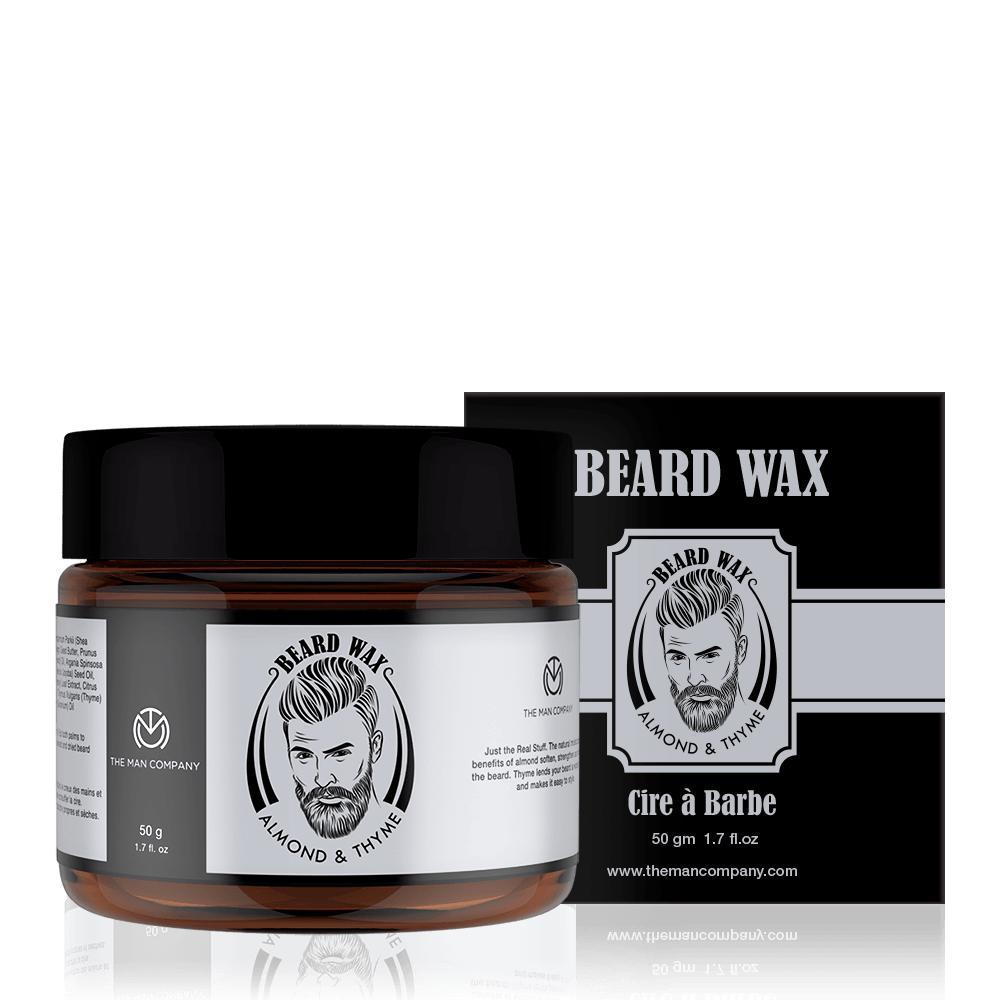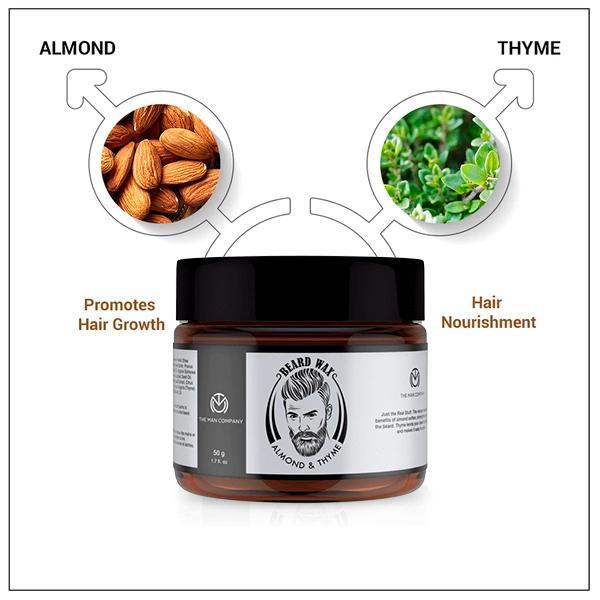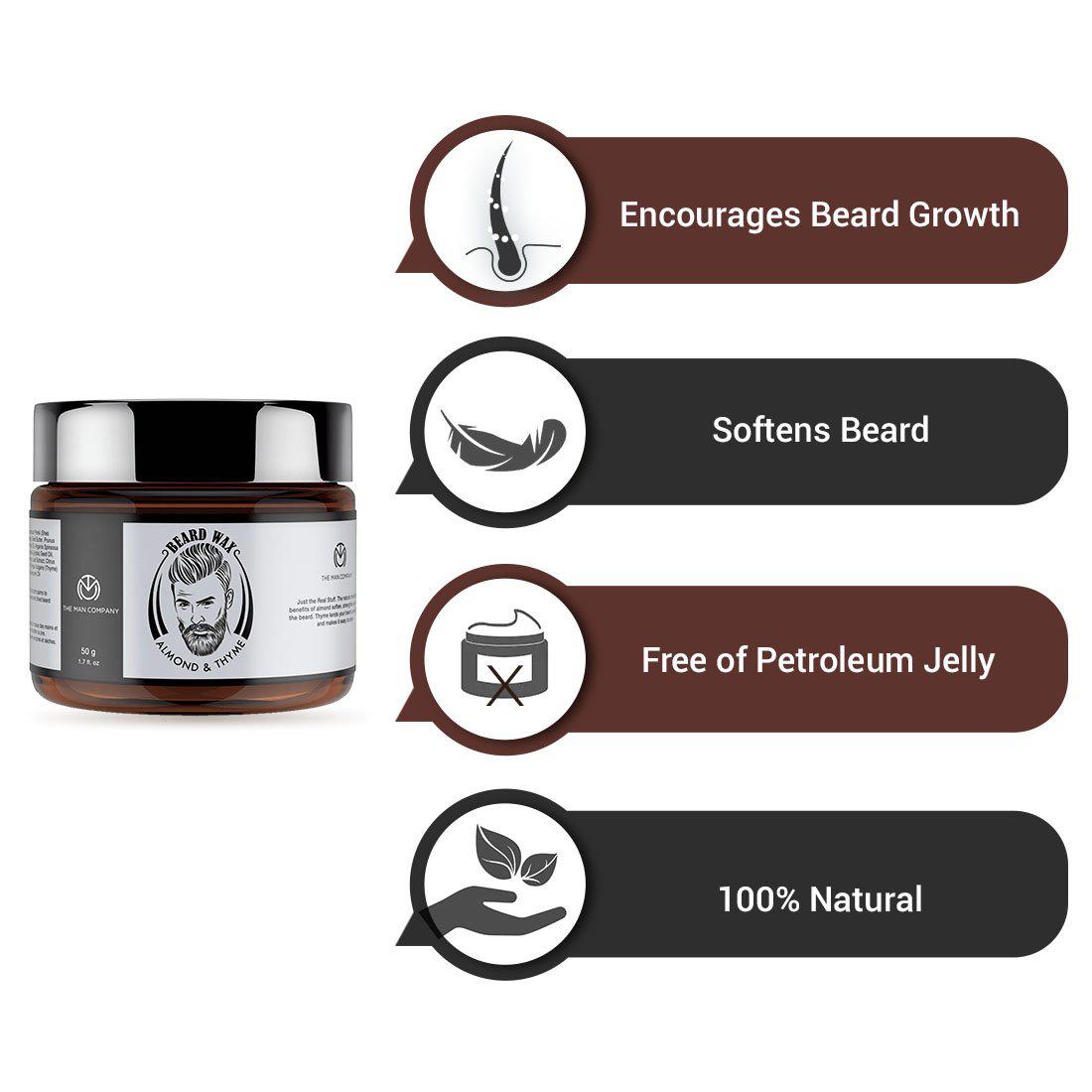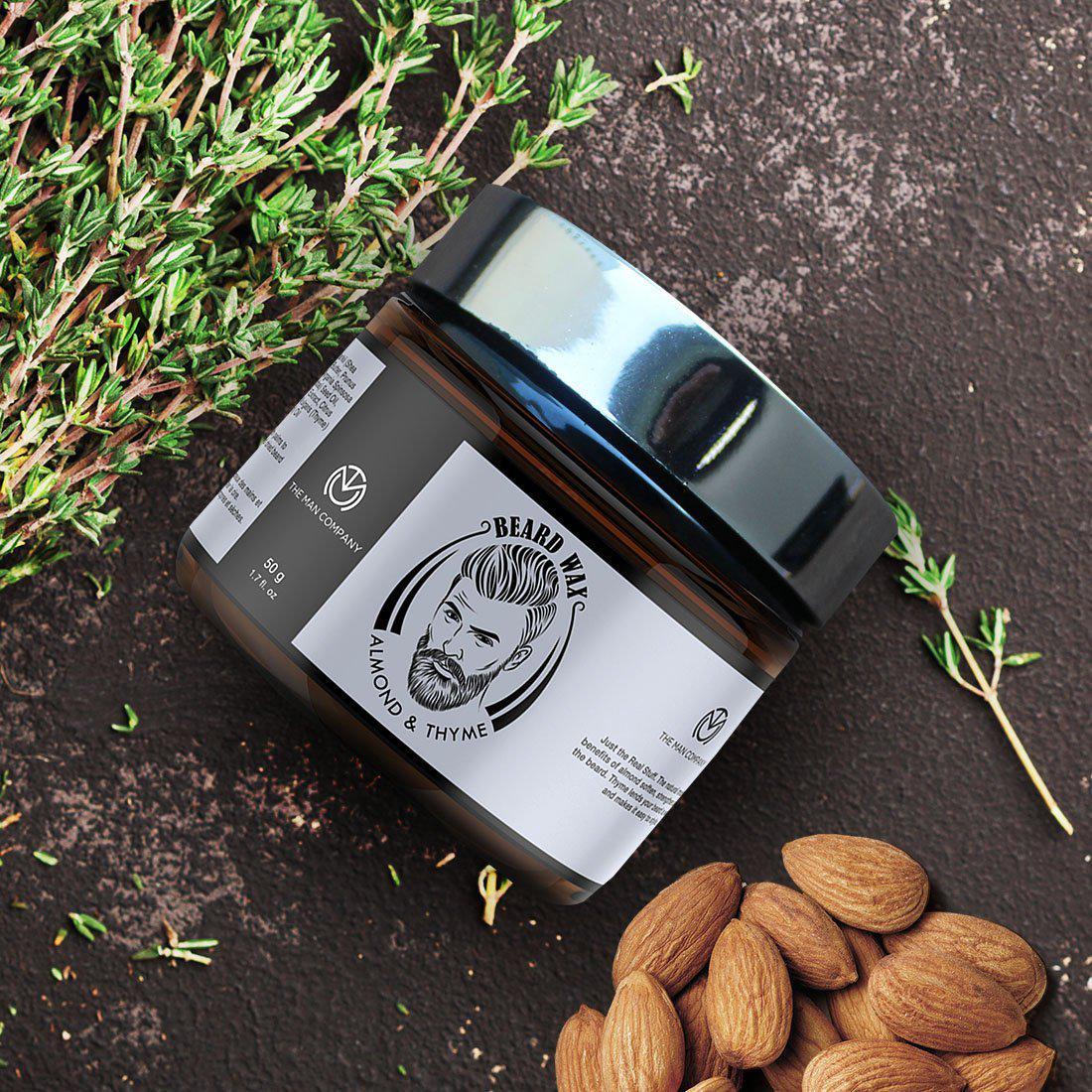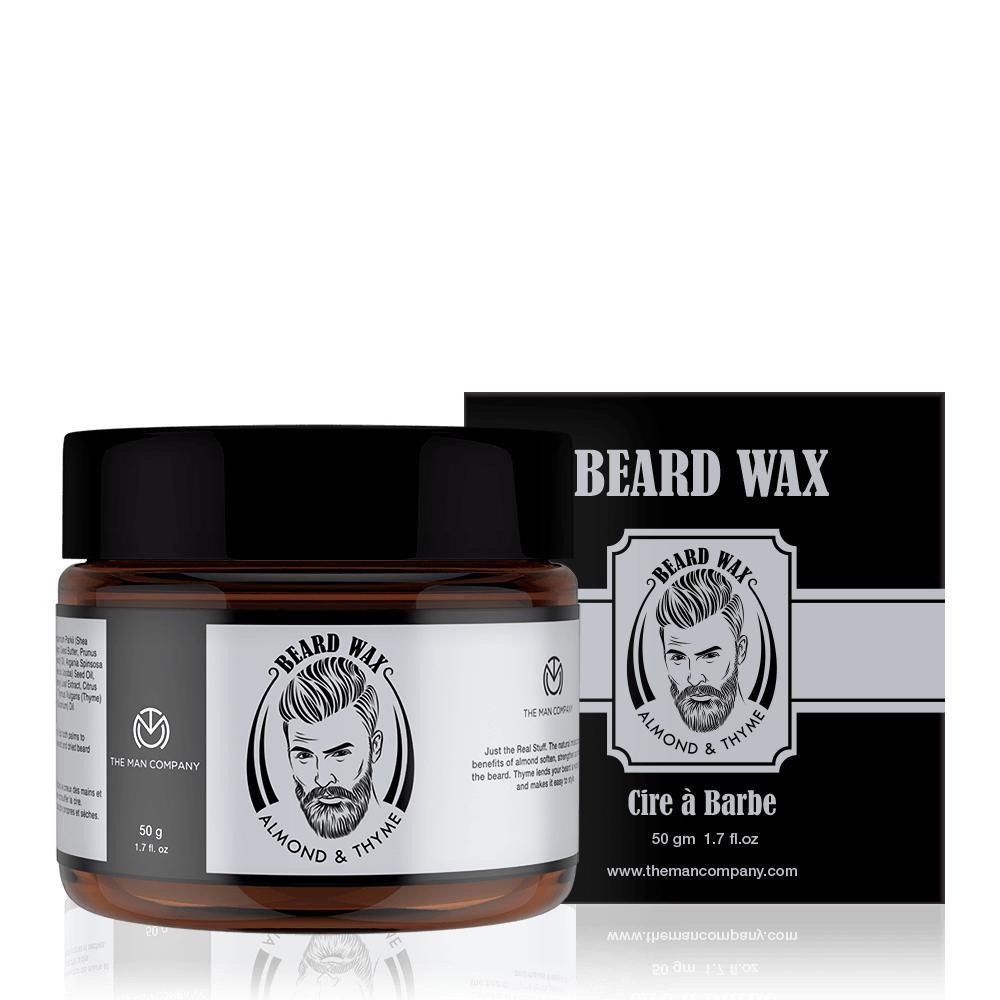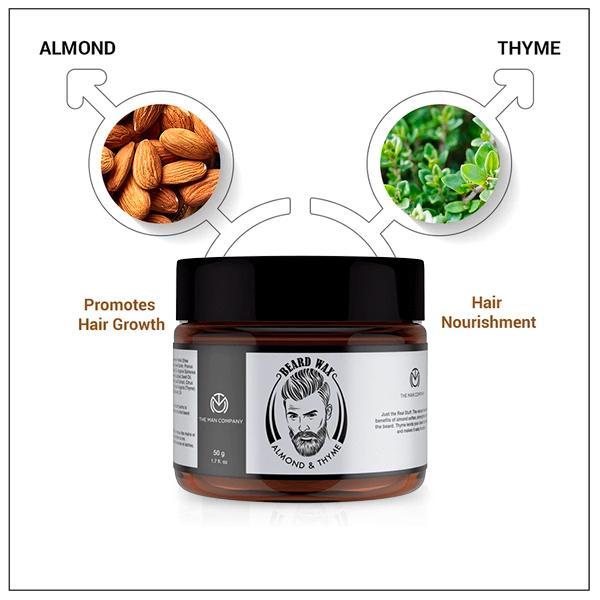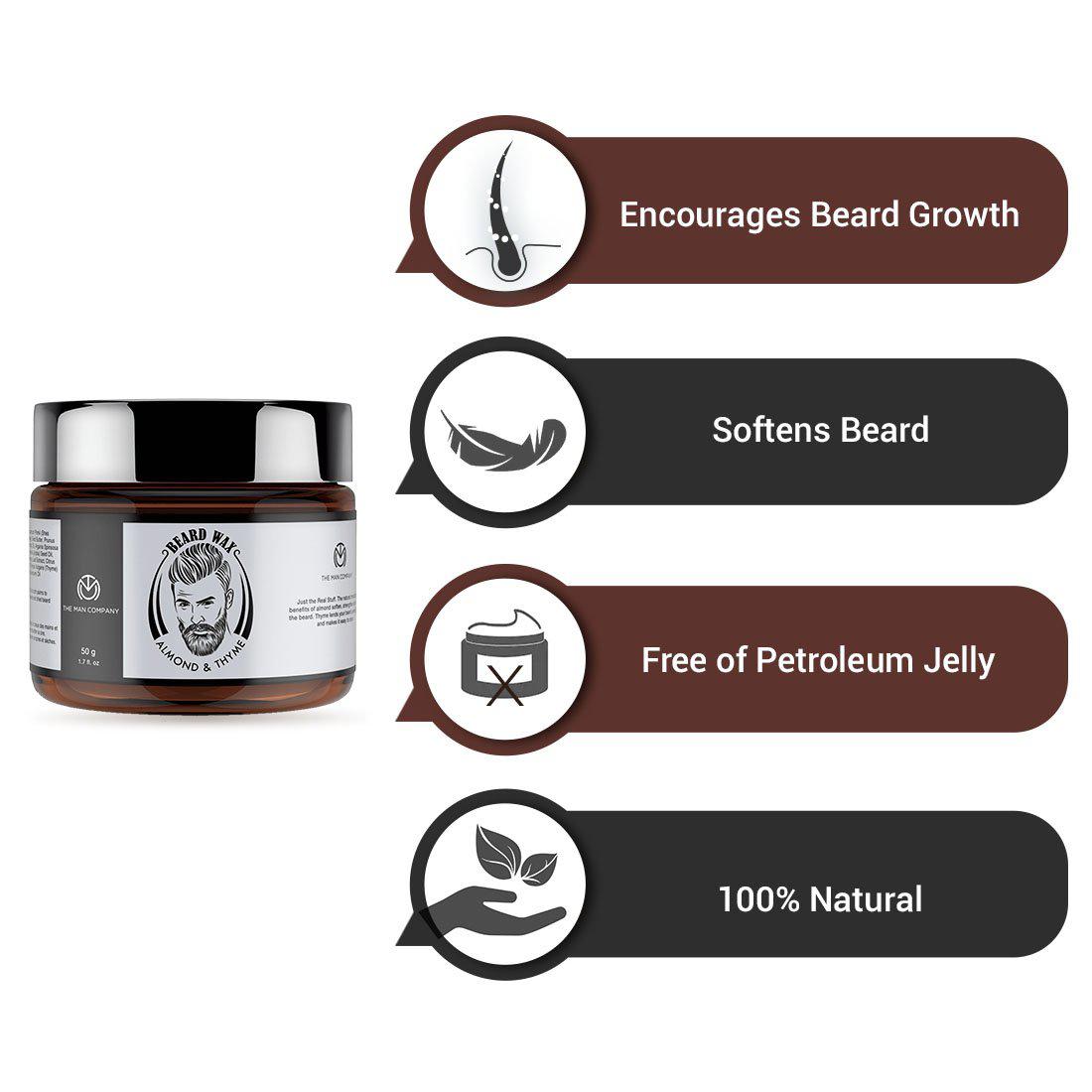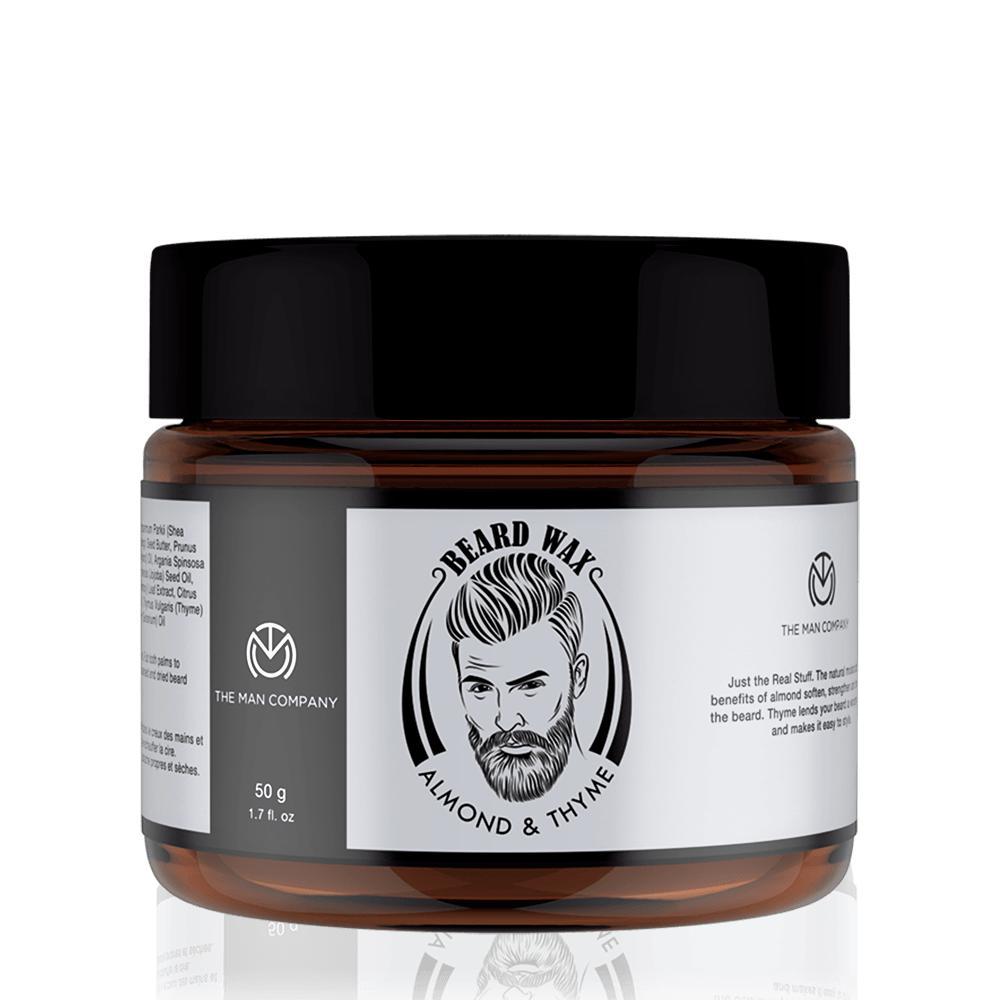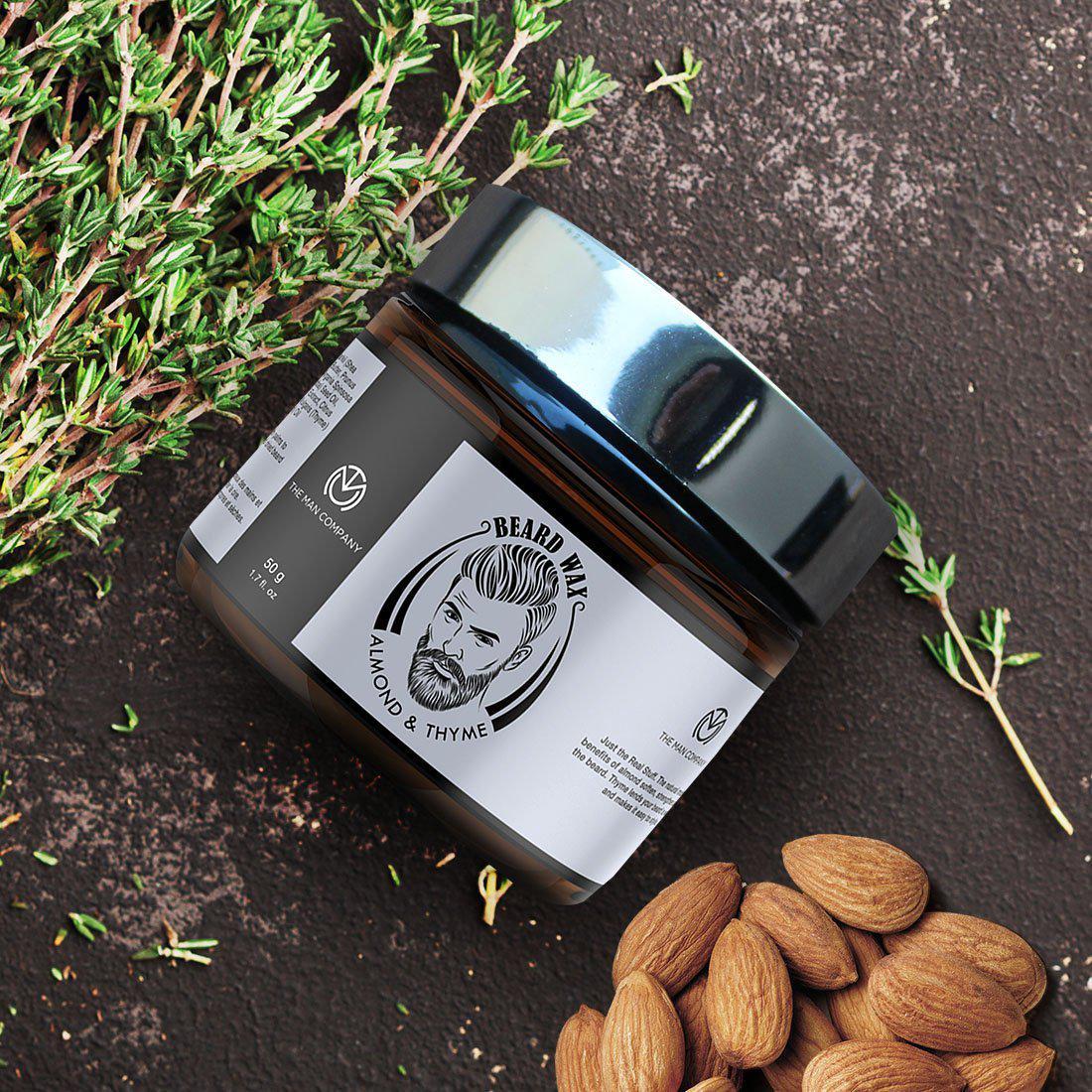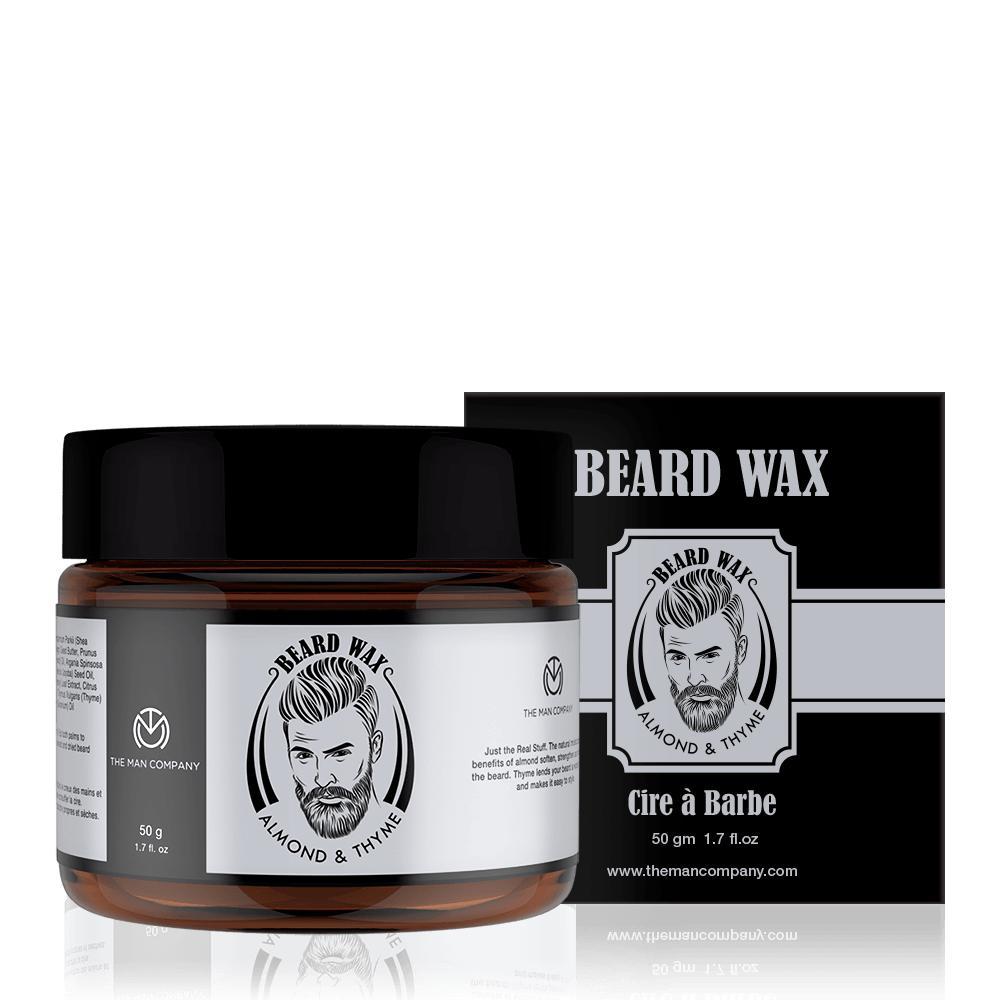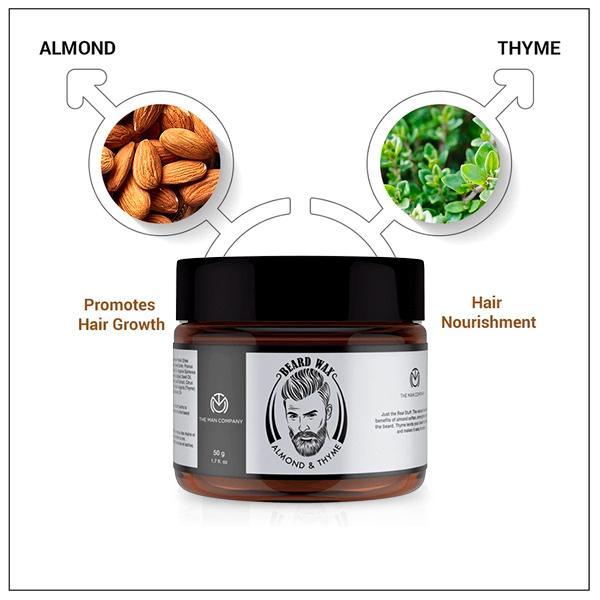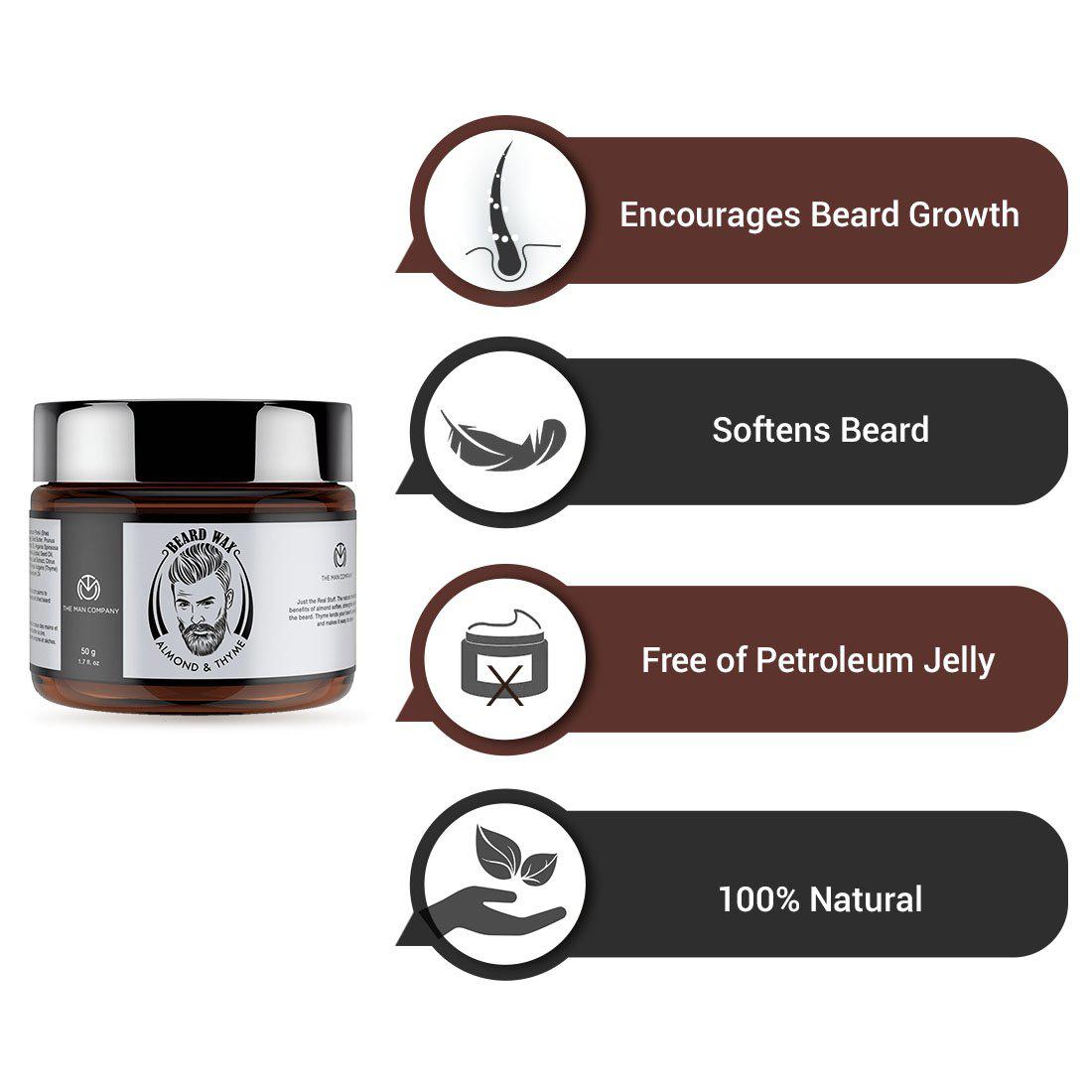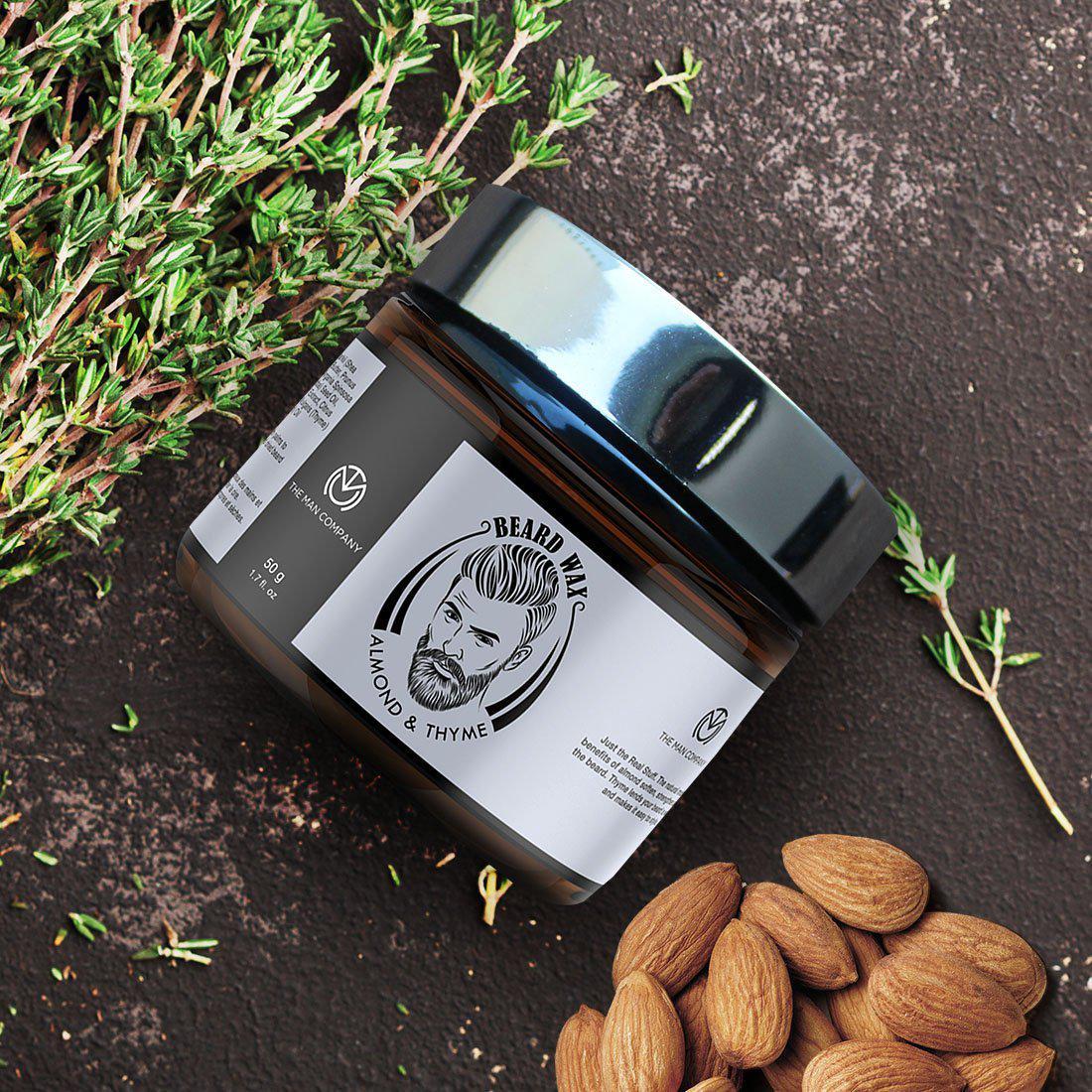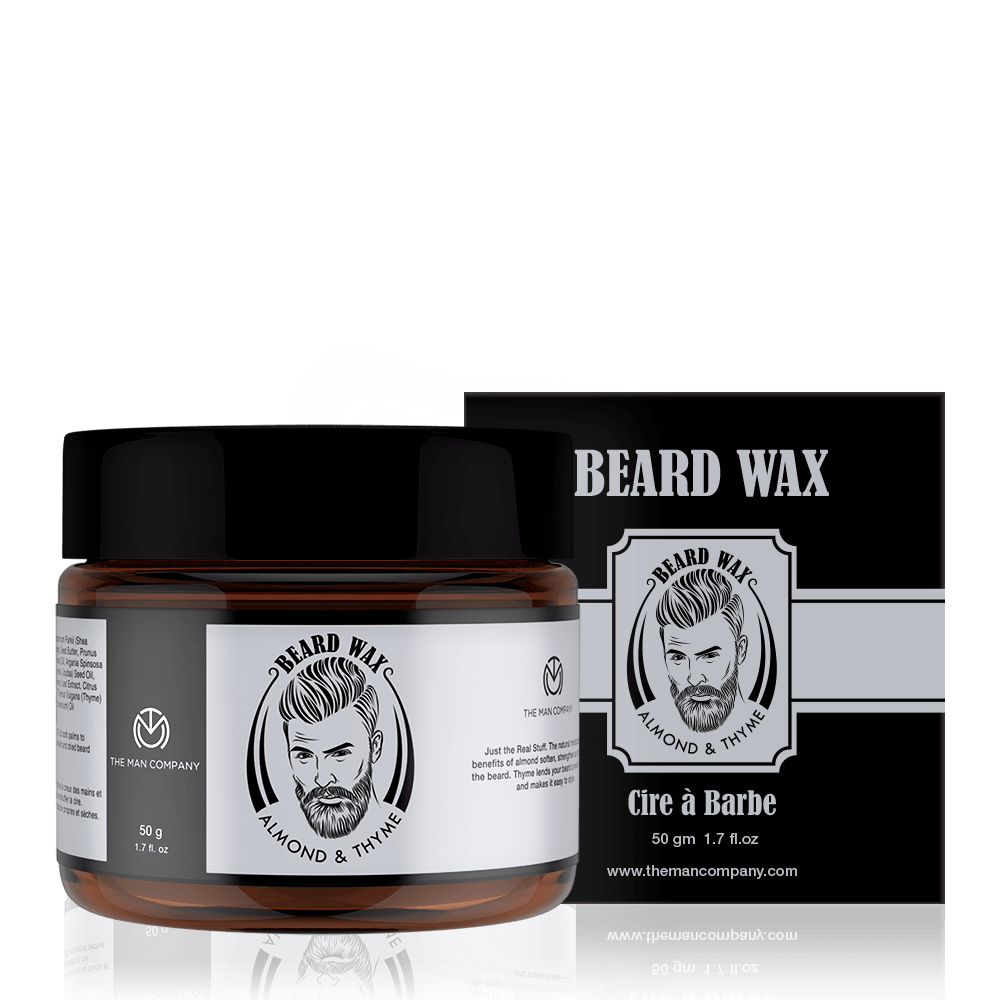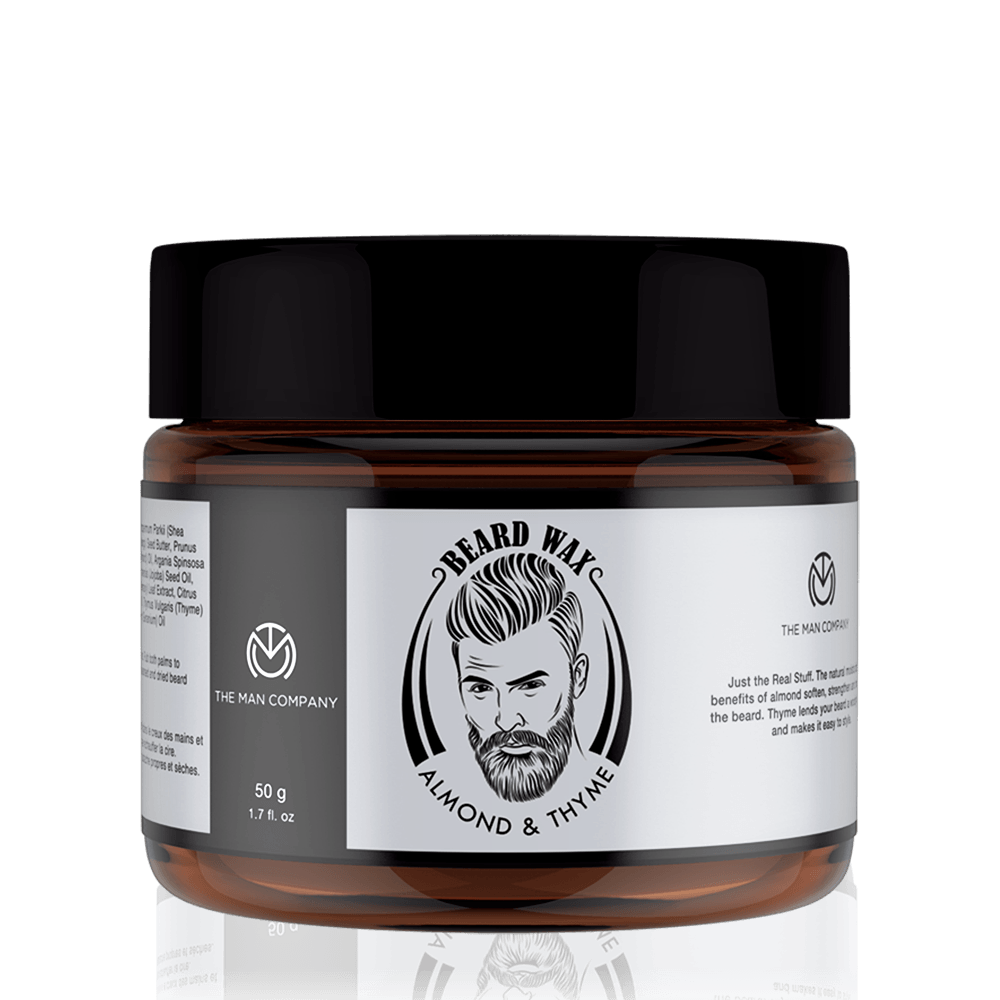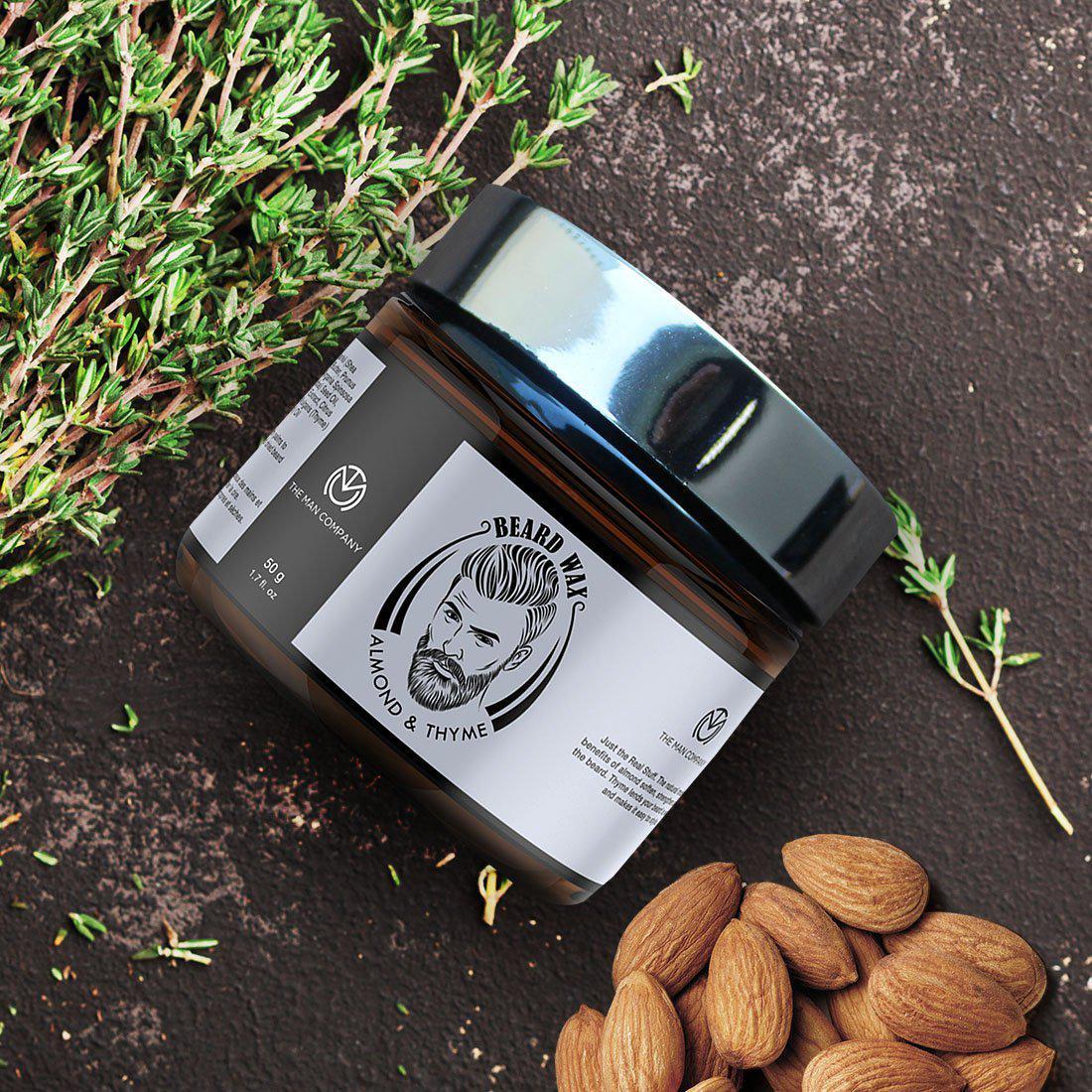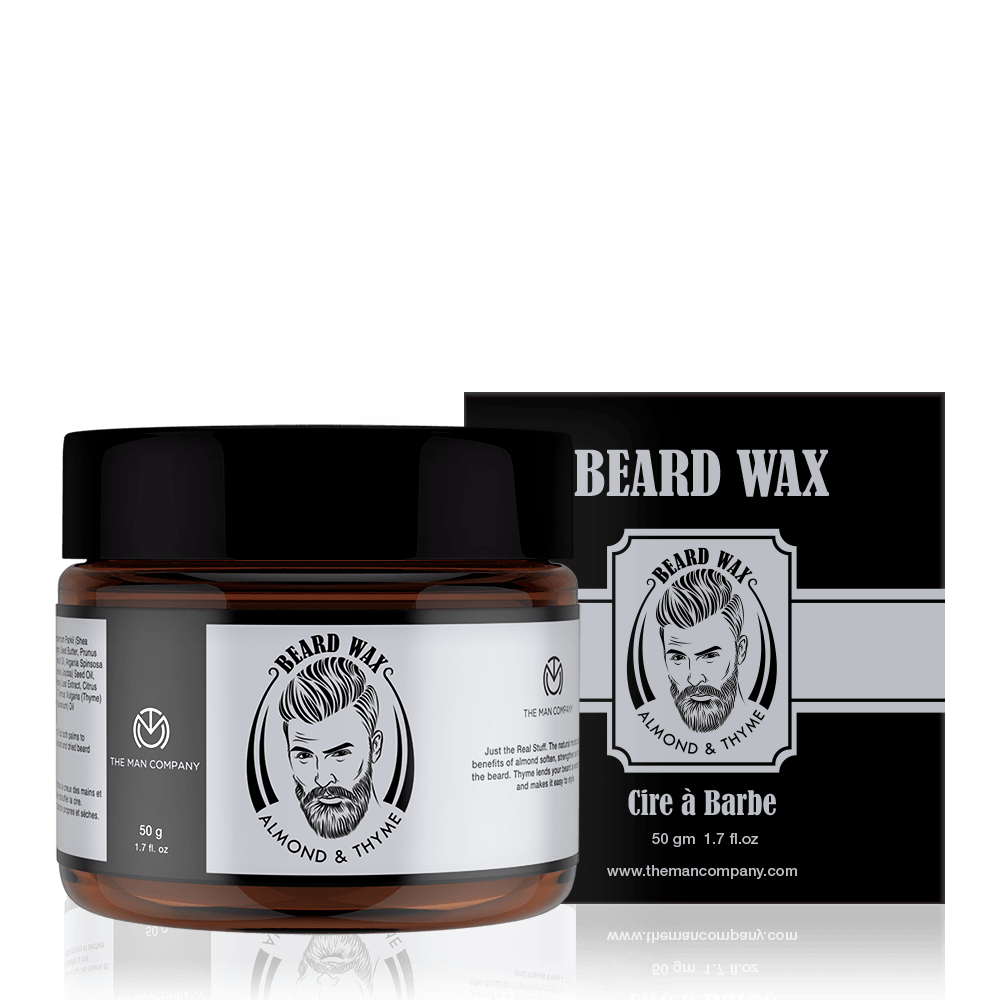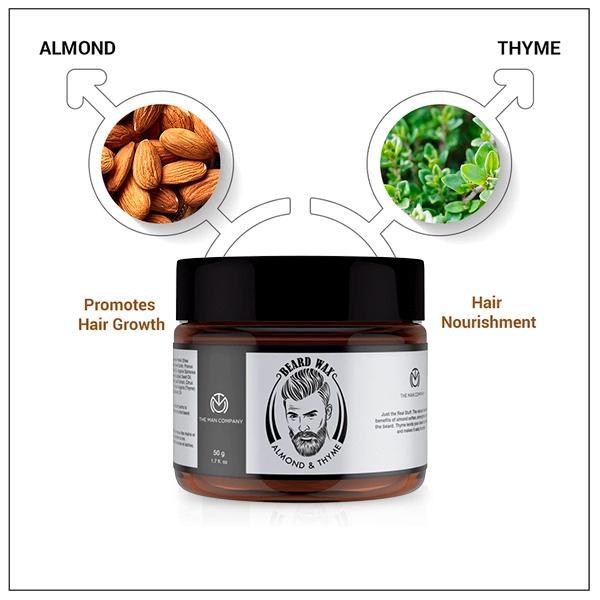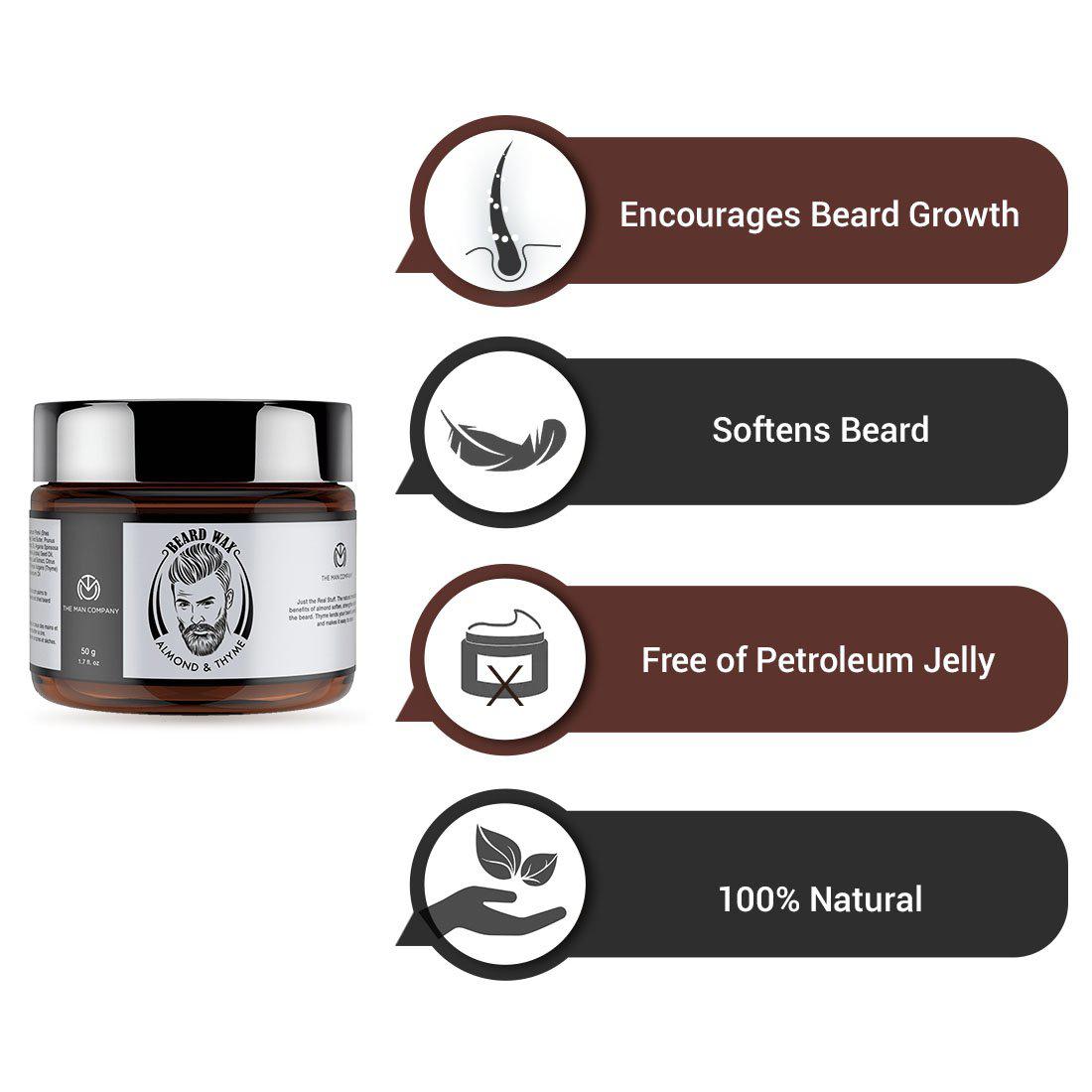 amazed
I don't have a crazy big beard so I probably could get away without using this, but it is very helpful with keeping hairs organized. The wax is basically the next level of hold. If you have really crazy hairs(lengthy beard), or want some cool facial hair styling, then definitely consider picking up this one. It'll last a decent amount of time and help keep everything neat.