Regular price
Sale price
Rs 950.00
Unit price
per
Sale
Sold out
Available in The Man Company Stores

The Man Company

1. Bagatelle Mall, Bagatelle. WhatsApp/Mob :+23059880810

2. La Croisette, Grand Bay. WhatsApp/Mob : +23059759650

3.Flacq, Coeur De Ville. WhatsApp/Mob : +23059759636

4.Victoria Urban Terminal, Port Louis. WhatsApp/Mob : +23059874699
Shipping

We provide four forms of shipping

1. Home Delivery - Rs. 200 or Free as from Rs. 1800+ purchase. Within 48 hrs. exc. Sundays

2. Post Office - Rs. 75 or Free as from Rs. 1000+ purchase. We post with 48hrs exc. weekends and send you tracking. Postage fee includes mandatory packing materials.

3. Express Post Office - Rs. 105 or Free as from Rs. 1500+ purchase. We post with 48hrs exc. weekends and send you tracking. Postage fee includes mandatory packing materials.

4. Collect. Discover our exclusive men grooming stores and offers when you collect your parcels for free at The Man Company Bagatelle Mall, GBLC Mall, Flacq Coeur De Ville and Victoria Urban Terminal. Collect is available within 48hrs of confirming order.
Micro-needles to activate scalp and beard.
540 (0.5 mm) Chromium micro-needles with Titanium Finish
Activates hair and beard hair growth
Stimulates dormant hair follicles
Safe as well as easy and effective to use
Derma Roller Details
Want accelerated hair and beard growth?
Just one effective tool is all you need!
 Activate your scalp and beard with The Man Company's incredibly safe to use and effective Derma Roller. A newly-introduced hand-held device specially designed with a titanium finish for superior handling. It has 540 (0.5 mm) chromium needles that create micro-punctures on the surface of your hair & beard to bring sleeping follicles back to life. The micro-needles penetrate just deep enough to boost growth and increase blood circulation and supply of collagen, efficiently improving hair health.
We recommend using it twice weekly to achieve desired results. This scientifically-backed product is sure to deal with patchiness, slow hair growth and hair fall troubles.
HOW TO USE THE DERMA ROLLER?
Step 1: Hold the roller firmly yet gently in your hand
Step 2: Now, with little pressure, roll it horizontally, vertically & diagonally on your scalp/beard
Step 3: Make sure you go in the direction of your hair growth to avoid plucking them
Step 4: Wash the roller with warm soapy water after every use and allow it to dry
Quick Tip:
For best results, apply The Man Company's Hair Growth Tonic on your hair and Caffeine Beard Growth Serum on your beard after rolling to aid growth.
BENEFITS OF THE DERMA ROLLER
Boosts hair growth: 
The Derma Roller is an effective tool that helps in boosting hair growth by creating micro-punctures that result in increased blood flow and collagen production in your scalp and beard region.
Activates sleeping follicles: 
The Man Company's Derma Roller makes sure that all the dormant follicles on your scalp and beard region get activated to give you fuller and thicker hair.
Boosts Collagen Production:
Rolling the Derma Roller on your scalp and beard increases the production of collagen that helps improve your hair health. 
FAQs
Q: Will this product help with hair fall?
A: No, the Derma Roller majorly focuses on increasing hair growth in both your scalp and beard regions.
Q: Will this relieve patchiness?
A: Yes, the tool is an effective solution to treat patchy zones on your scalp and beard regions. Make sure you use it regularly, but gently.
Q: Will it prick my scalp & skin?
A: Yes, the needles present on the roller will prick you a little, but it is a good prick that boosts hair growth. But do not forget to be gentle!
Q: How many times can I use it in a week?
A: The product is safe to use twice weekly.
Q: Will it harm my hair?
A: No, it won't harm your hair. On the contrary, it helps deal with slower hair growth and patchiness.
View full details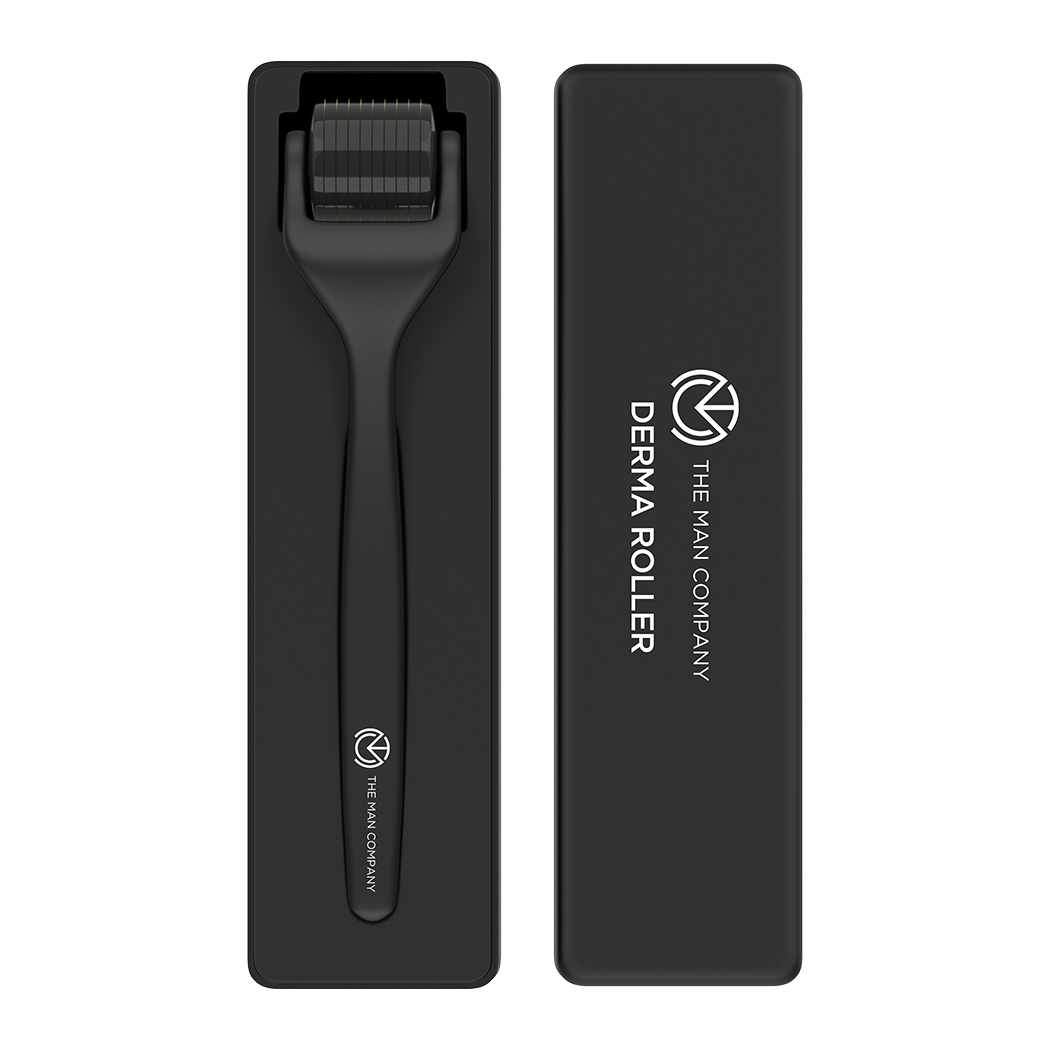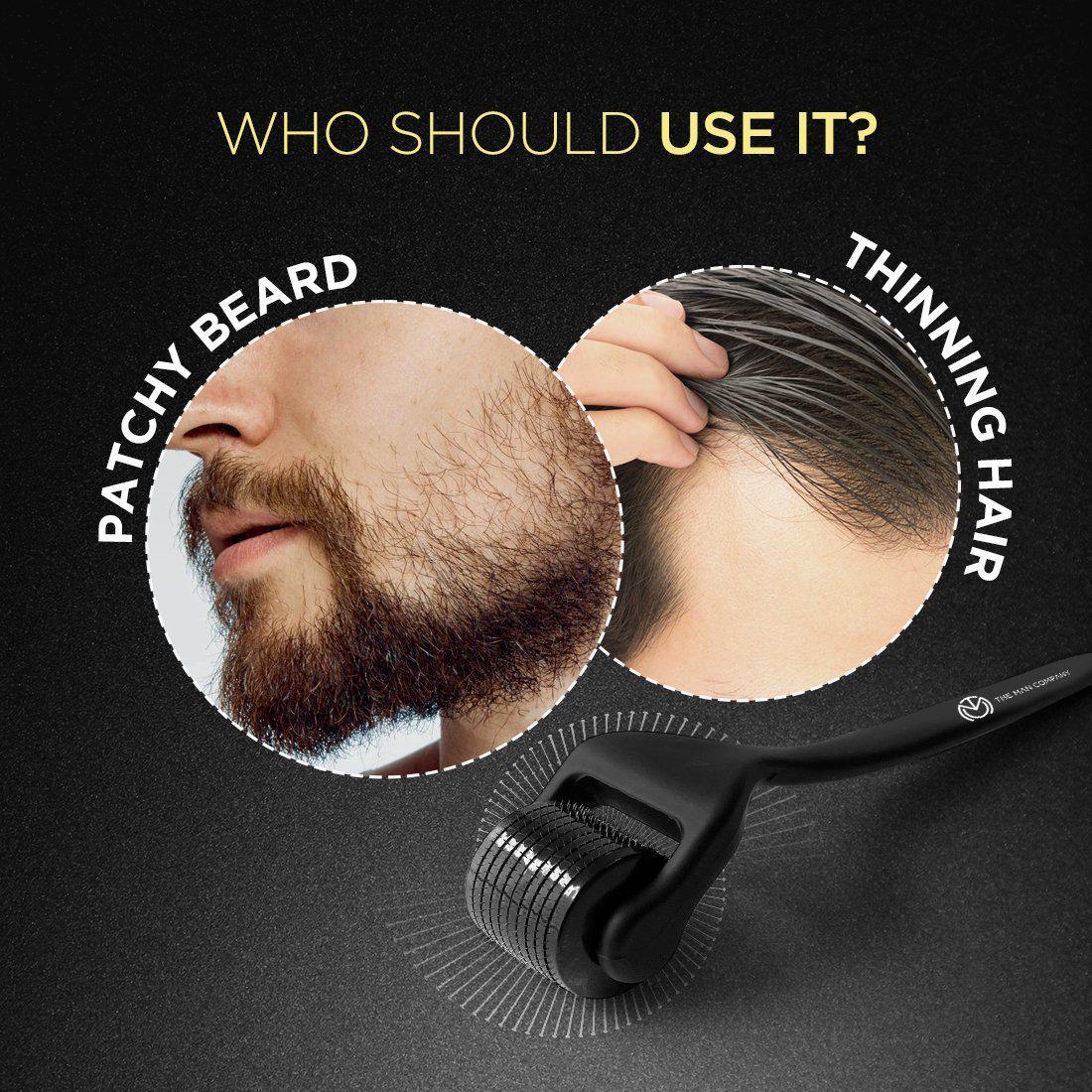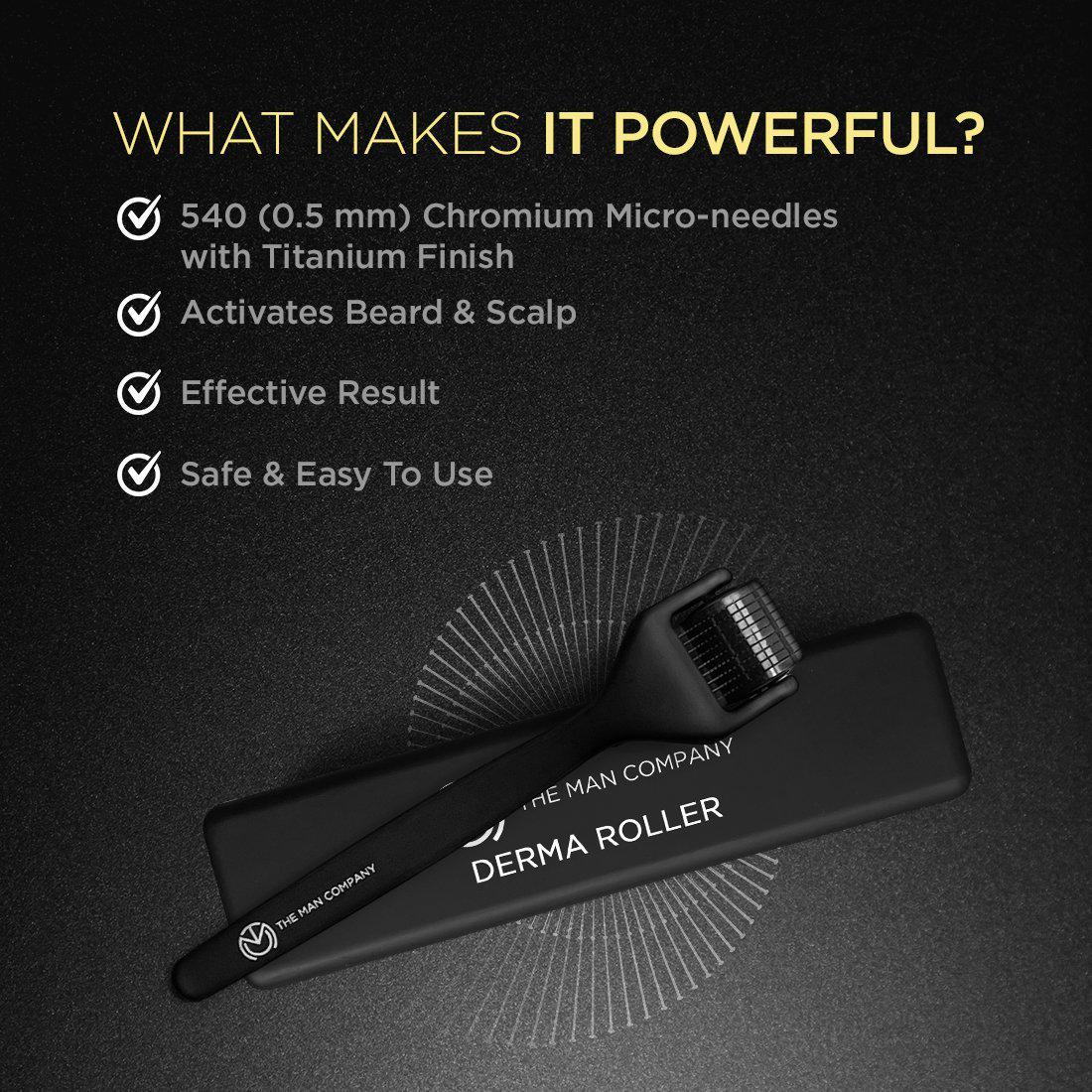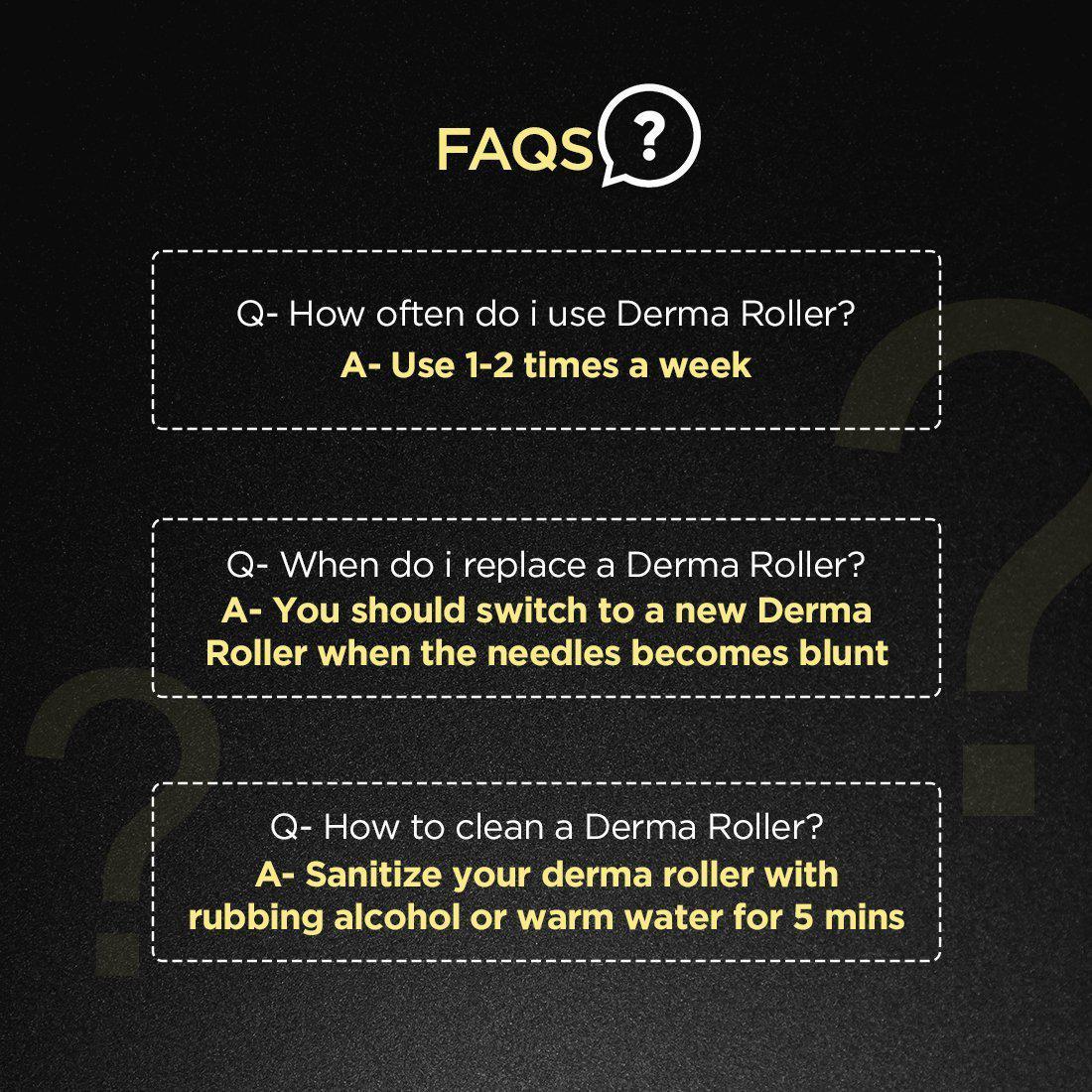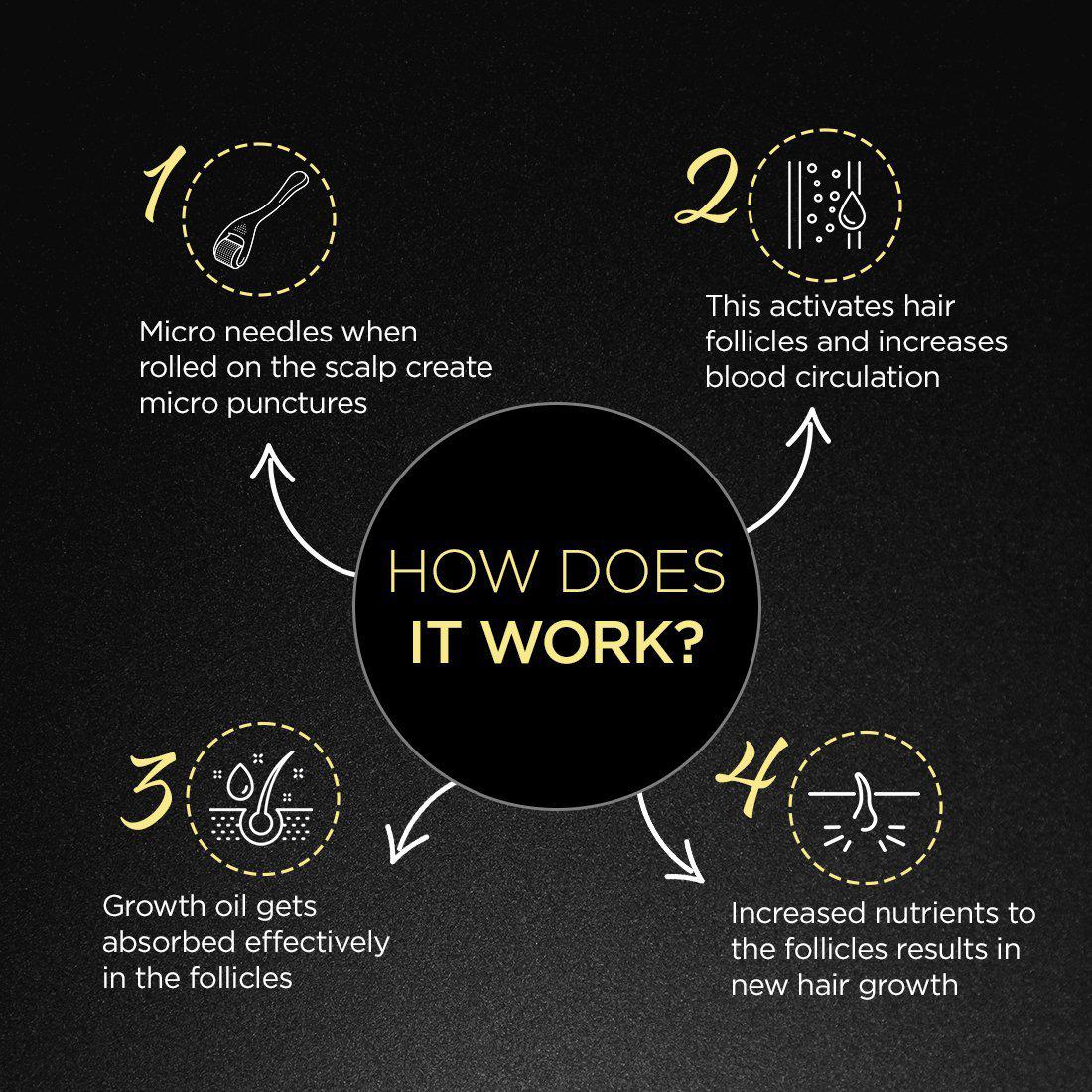 greate price quality product
satisfy with the purchase and good customer service with clear explanation on the way to use.
now let's wait and see.
Will take time but surely work
Been 2weeks since am using dermal roller and growth serum and there is a little difference. Recommended
You won't see the result right away
It works but it takes time. Best when used with a growth serum