Regular price
Sale price
Rs 800.00
Unit price
per
Sale
Sold out
Available in The Man Company Stores

The Man Company

1. Bagatelle Mall, Bagatelle. WhatsApp/Mob :+23059880810

2. La Croisette, Grand Bay. WhatsApp/Mob : +23059759650

3.Flacq, Coeur De Ville. WhatsApp/Mob : +23059759636

4.Victoria Urban Terminal, Port Louis. WhatsApp/Mob : +23059874699
Shipping

We provide four forms of shipping

1. Home Delivery - Rs. 200 or Free as from Rs. 1800+ purchase. Within 48 hrs. exc. Sundays

2. Post Office - Rs. 75 or Free as from Rs. 1000+ purchase. We post with 48hrs exc. weekends and send you tracking. Postage fee includes mandatory packing materials.

3. Express Post Office - Rs. 105 or Free as from Rs. 1500+ purchase. We post with 48hrs exc. weekends and send you tracking. Postage fee includes mandatory packing materials.

4. Collect. Discover our exclusive men grooming stores and offers when you collect your parcels for free at The Man Company Bagatelle Mall, GBLC Mall, Flacq Coeur De Ville and Victoria Urban Terminal. Collect is available within 48hrs of confirming order.
Ingredients

Aqua, Disodium EDTA, Glycerin, Xanthan Gum, Rosemary Oil, Lavender Oil, Jojoba Oil, Geranium Oil, Ginger Root Oil, Onion Oil, Tulsi Oil, Redensyl, Witch Hazel Extract, Neem Extract, Caprylic/Capric Triglyceride
99.75% Natural
3% Redensyl to target hair growth at cellular level
Jojoba Oil to strengthen the hair follicles
Visible hair growth in just 3 months
 Silicon and Paraben Free
 Mineral and Cruelty-Free
Hair Growth Tonic Details
The Man Company Hair Tonic is a work of art. It's 99.75% natural and is free of any silicon and paraben and minerals. It contains 3% Redensyl, a breakthrough hair growth ingredient that targets hair growth at a cellular level. This is the easiest and safest route to revive your hair growth and control hair loss since its plant-based.
The hair tonic is a thought-through mix of 4 important key ingredients that keep the scalp healthy, renew hair follicles, strengthen hair, and accelerate hair growth.
It's a simple, no invasive solution that gives you visible results is just 3 months with no side effects!
Product Info:
100 ml
99.75% natural
3% Redensyl and Jojoba Oil
Visible result in 90 days
Accelerates hair growth and prevents hair loss
Makes scalp healthy and increases hair volume
No side effects
Silicon, Paraben, Mineral and Cruelty-Free
Benefits of Hair Tonic:
Visible increase in hair growth: Made with scientifically proven Redensyl is a natural ingredient that does not contain any hormones. It targets hair growth at the cellular level and is free of any side effects. It regenerates hair cells and stimulates hair growth so that you see a visible difference in just 90 days  
Reduced hair fall: Jojoba is a powerhouse of Vitamins and Minerals that is known to nourish hair. It also contains Vitamin B, C and E, copper and zinc. Zinc reinforces the hair shaft structure thus making the root stronger. Jojoba Oil prevents hair loss, breakage and thinning of hair
Stronger & Healthier Hair: With improved hair elasticity, the hair no longer breaks easily. And with continued use, you notice denser and a permanent growth 
Free of Chemicals: The Hair Tonic is 99.75% natural and is free of any side effects. It is Paraben, Silicon, Mineral and Cruelty-free. So you can apply the tonic daily and witness visible difference on a monthly basis
HOW TO USE HAIR GROWTH TONIC?
Step 1 Take 4-5 drops of Hair Tonic
Step 2 Apply it on the scalp thoroughly
Step 3 Massage it for increased absorption
Step 4 Leave it on
Usage: Best to leave it on overnight, every day.
Quick Tip: Wrap a wet-warm towel around your head after applying to help the tonic seep deeper into your hair follicles and work even better.
View full details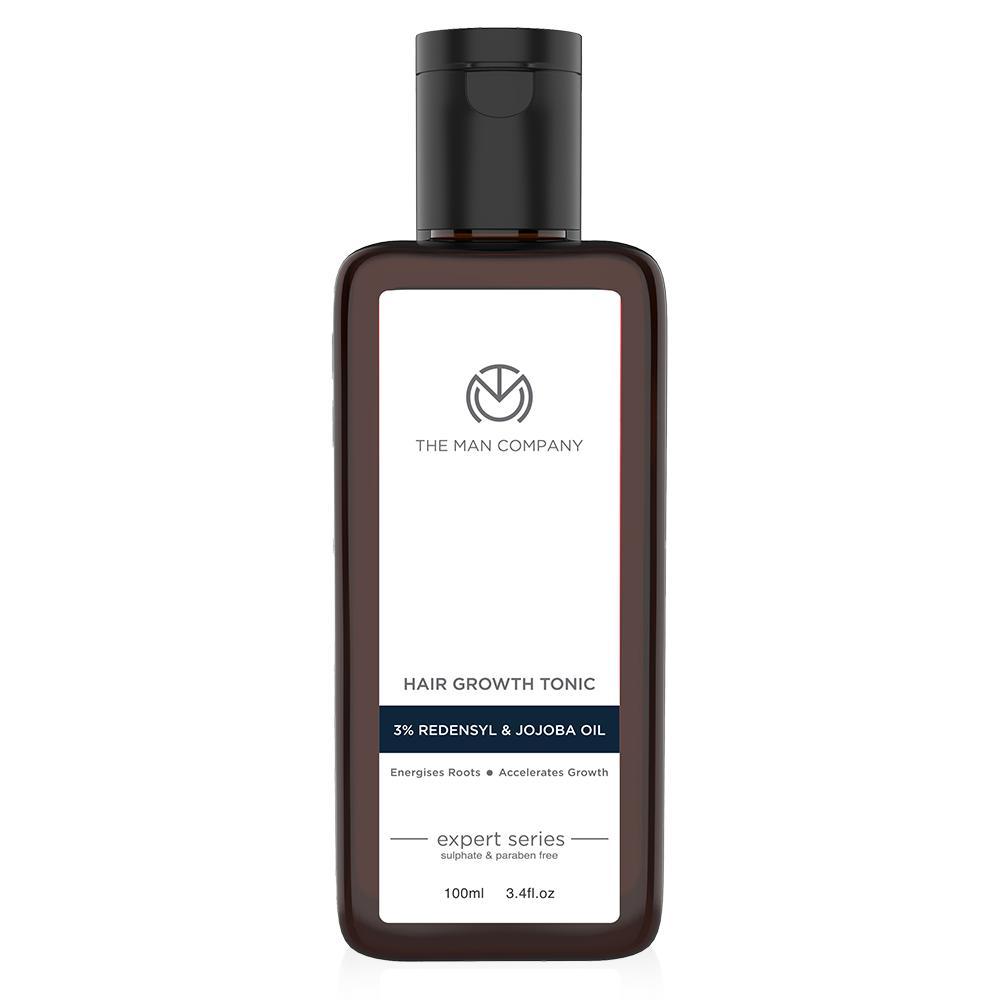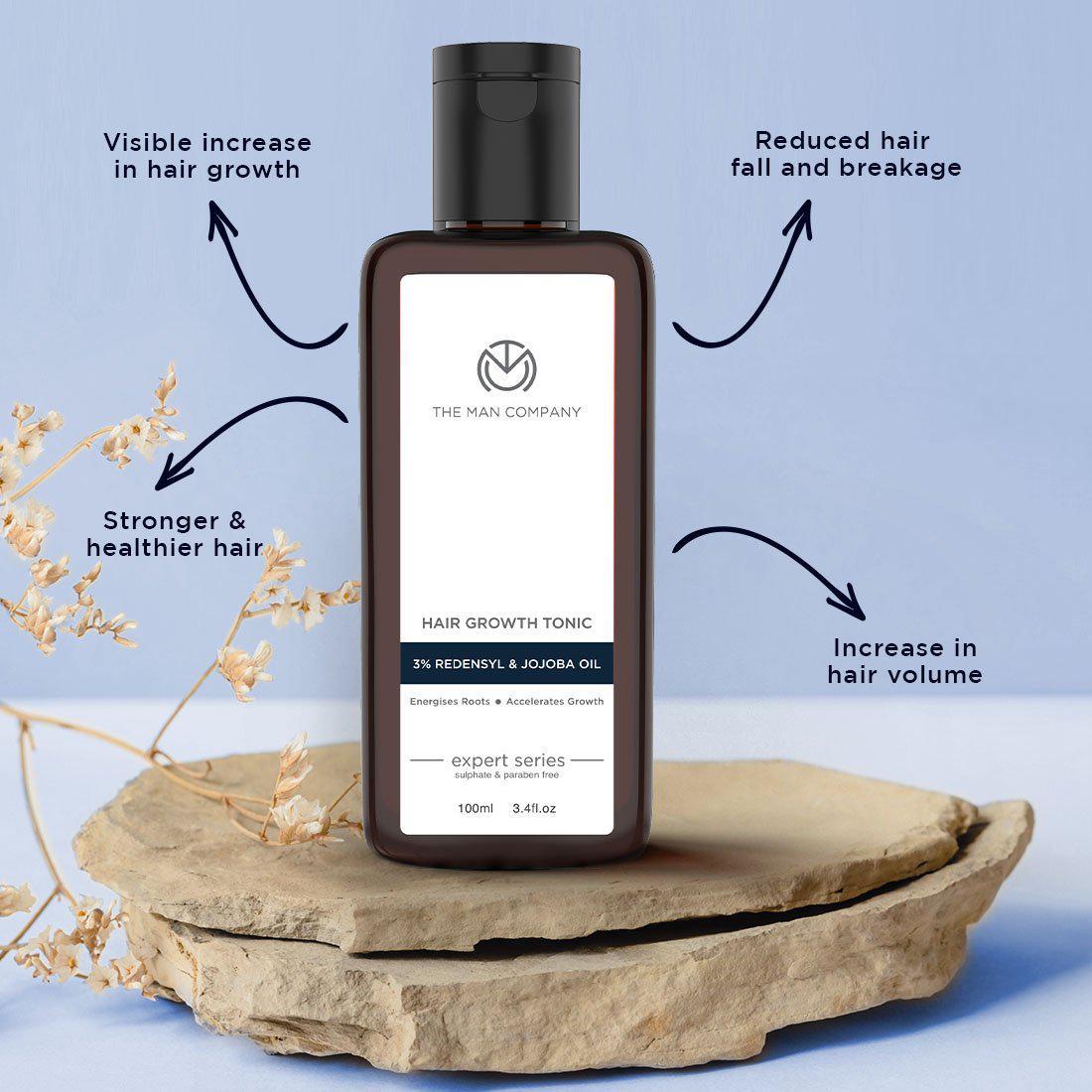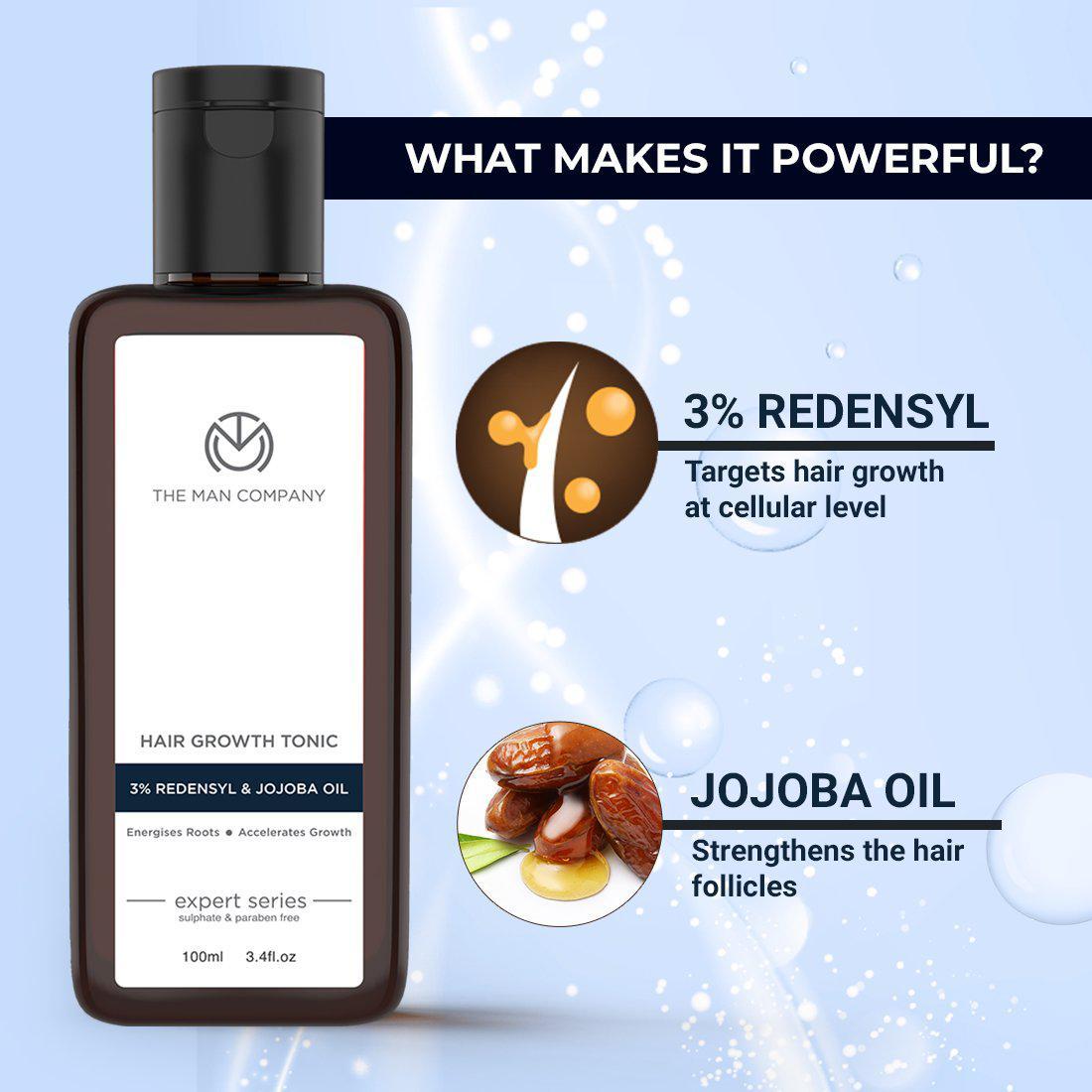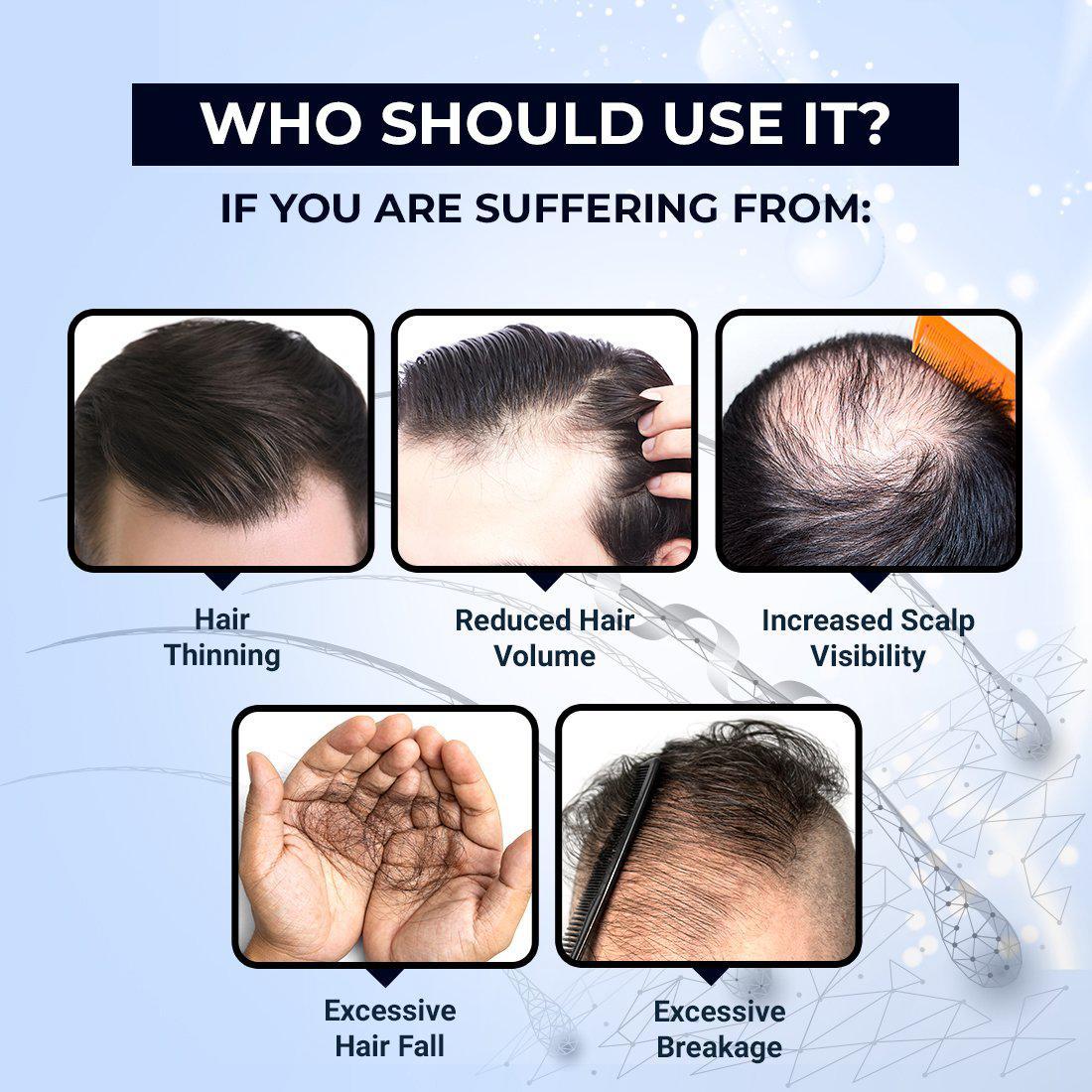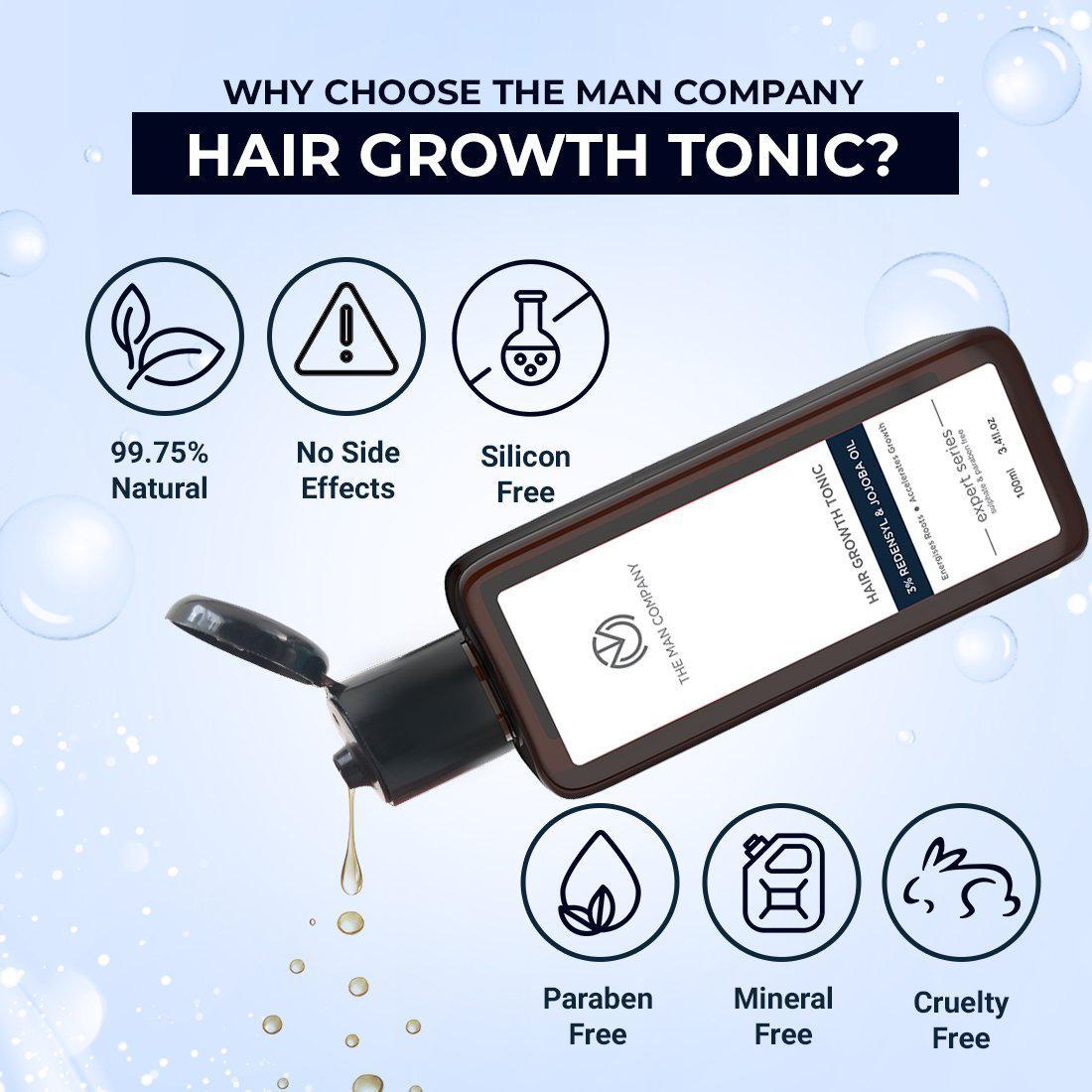 Great product!
Great product, hair feels stronger and well nourished after use.
GOOD ONE
Used for 1 month already, saw little improvement. Now, as per the seller, need to wait for 3 months to see the effect.
I found the product worth buying and recommend others to use it.
Star Product
The hair growth tonic is the star of TMC products
After 3 months u can see the difference in hair growth.
Highly recommendable
Stronger hair
I feel my hair has grown more stronger roots